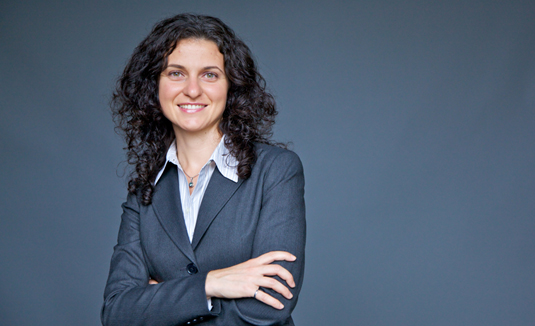 Josie Barbato | BEng, MSE MASc 0T9, PEng
Technical Engineer, Steam Generators, Major Components Engineering, Ontario Power Generation (OPG)
---
---
Alumna Josie Barbato is a technical engineer at Ontario Power Generation, where she is responsible for the life-cycle management of steam generators at both Pickering and Darlington nuclear stations. Josie's key responsibilities include analyzing inspection results and metallurgical findings, preparing fitness-for-service technical assessments and regulatory submissions for steam generator dispositions. Prior to Josie's current role, Josie was responsible for managing and strategically improving the performance of over 1000 air-operated valves to ensure their safe and reliable operation.
A graduate from both the OPG Emerging Talent Leadership Program and the Canadian Nuclear Industry Leadership Program, a past facilitator of the OPG Empowered Women Program and a member of Women-in-Nuclear, Ms. Barbato is an active leader in engineering and a champion of women in engineering. Josie has spearheaded many engineering and leadership initiatives within Nuclear Engineering and is currently leading a major engagement initiative with her Engineering Management Team to enhance performance by empowering and motivating engineers.
She is also an active member of the East Toronto Chapter of Professional Engineers Ontario (PEO).
Ms Barbato received her undergraduate degree in materials science and engineering from McMaster University and her Master of Applied Science (MASc) in MSE at U of T under the supervision of Professor Doug D. Perovic in 2009. She is a licenced professional engineer (PEng) in Ontario.
---
Read more about Josie in Impact, Vol. II 2012, "Women of MSE: Generations of Trailblazers."