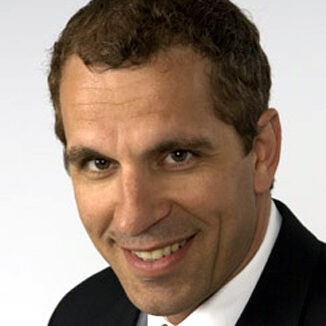 Research Areas
Nanostructure-property relationships for electronic/photonic applications.
High resolution scanning-transmission electron microscopy/spectroscopy of nanomaterials structure and chemistry.
Semiconducting quantum wells and dots.
Mesoporous nanocomposites for nanoelectronics.
Defect engineering in photonic band gap materials.
Nanoengineering/science education.
Research Clusters
Select Publications: 
A.A. ElZoka, J.Y. Howe, R.C. Newman, D.D. Perovic. In situ STEM/SEM study of the coarsening of nanoporous gold, Acta Materialia, Vol. 162, pp. 67-77 (2019)
Paul O'Brien, Kulbir Ghuman, Abdinoor Jelle, Amit Sandhel, Thomas Wood, Joel Loh, Jia Jia, Doug Perovic,  Chandra Veer Singh, Nazir Kherani, Charles Mims,  Geoffrey Ozin. Enhanced Photothermal Reduction of Gaseous CO2 over Silicon Photonic Crystal Supported Ruthenium at Ambient Temperature. Energy & Environmental Science. EE-ART-08-2018-00234 (2018) (in press).
A.M. Delhaise,   Z. Chen,  and D. Perovic, "Solid-State Diffusion of Bi in Sn: Effects of β-Sn Grain Orientation", Journal of Electronic Materials. https://doi.org/10.1: 1-12 (2018).
Changhong Cao, Jane Y Howe, Doug Perovic, Xueliang Sun, Chandra Veer Singh, Yu Sun and Tobin Filleter, "Nonlinear Fracture Toughness Measurement and Crack Propagation Resistance of Functionalized Graphene Multilayers",  Science Advances, Vol  4, I 4, pp. 1-9 (2018).
A. Delhaise, D. Perovic, "Study of the Solid-State Diffusion of Bismuth in Polycrystalline Tin using Electron Probe Microanalysis", Journal of Electronic Materials, Vol. 47, I 3, pp. 2057-2065 (2018).
Abdinoor A. Jelle, Kulbir K. Ghuman, Paul G. O'Brien, Mohamad Hmadeh, Amit Sandhel, Doug D. Perovic, Chandra Veer Singh, Charles A. Mims, Geoffrey A. Ozin, "Highly Efficient Ambient Temperature CO2 Photomethanation Catalyzed by Nanostructured RuO2 on a Silicon Photonic Crystal Support", Adv. Energ. Mater, Vol. 8, I 9, pp. 1-10 (+ Front Cover) (2018).
MSE1031/MSE431: Forensic Engineering
MSE219: Structure and Characterization of Materials
Fellow, American Association for the Advancement of Science (FAAAS), 2012
Engineering Medal, Research & Development Category, Professional Engineers Ontario, 2011
Fellow, Canadian Academy of Engineering (FCAE), 2008
Canadian Materials Physics Medal, 2008
Fellow, Canadian Institute for Advanced Research (CIAR), Nanoelectronics Program, 2006
Senior Fellow, Massey College at the University of Toronto, 2006
NSERC Synergy Award, 2005
Best Materials Paper Prize, Canadian Metallurgical Quarterly, 1995