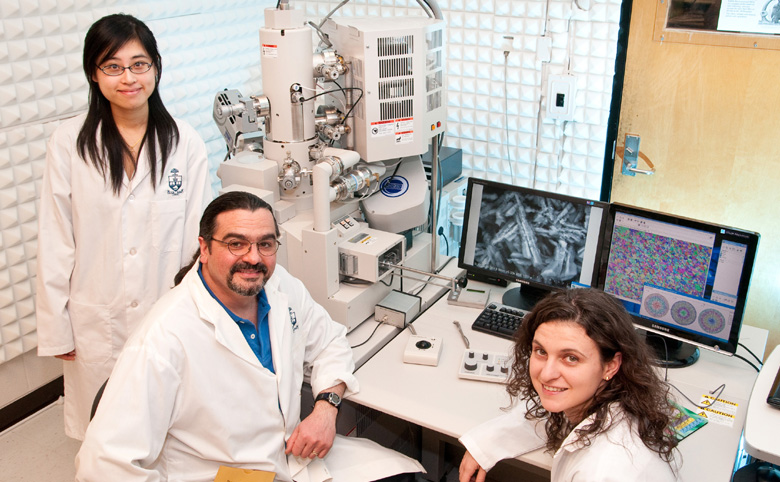 Photo: Engineering Technologist Sal Boccia (centre) and students in the Scanning Electron Microscopy (SEM) facilities
The Department of Materials Science & Engineering at the University of Toronto is one of the largest academic units of its discipline in North America. Our cutting-edge research and education in next-generation materials lend to the development of sustainable solutions that make a global impact.
Please follow the links in the menu to obtain more information about research in our Department.
General Inquiries
T: 416.978.3012
E: materials.engineering@utoronto.ca