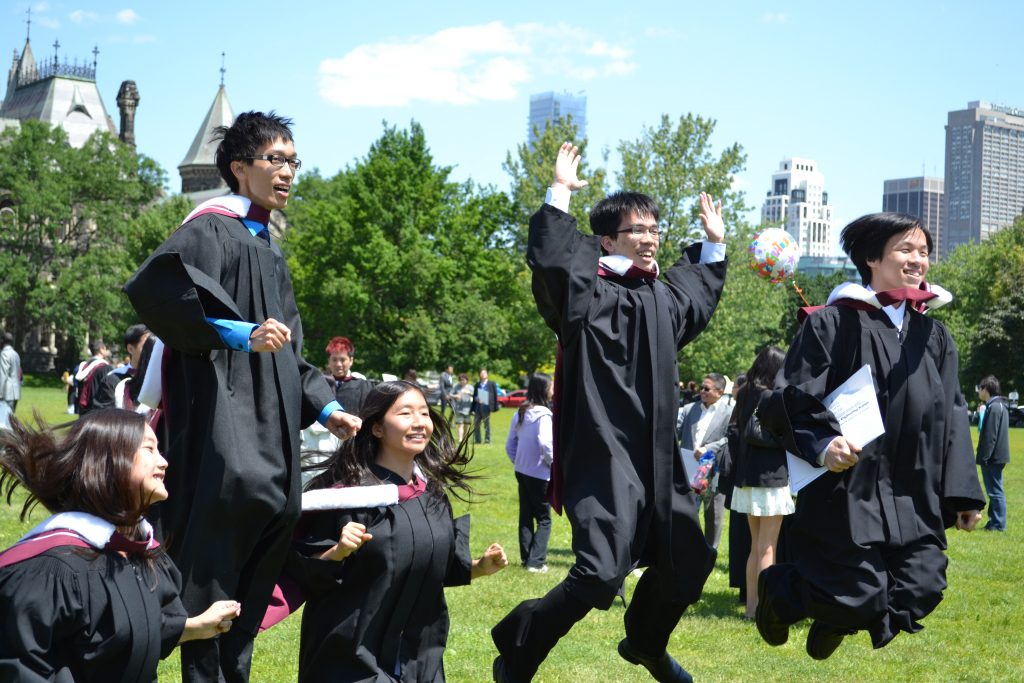 Photo: MSE 0T8s at Spring Convocation
Our alumni have distinguished themselves by making a difference in the world, whether in leadership roles in industry, public service or university, in Canada and internationally and are important members of the MSE- UofT community. Learn about the individual journeys taken by Materials Science and Engineering UofT graduates by visiting our Alumni Profiles Page. 
We strive towards strengthening the bonds between the MSE department and our graduates and are always happy to hear from our alumni and interested in all their achievements and milestones.
Keep in touch with old friends, connect with other alumni and give back to the University of Toronto, Materials Science and Engineering community– we offer lots of ways to stay connected, from attending alumni events and reunions to mentoring current students, acting as a fundraising volunteer, or other volunteering opportunities.
If you have an event, announcement or achievement that you would like to share, please contact:
Sherry Esfahani
External Relations and Communications Officer
T: 416.978.1374
E: mse.external@utoronto.ca
For information on how to stay connected and contribute to UofT Engineering community, please visit Alumni Relations, Advancement Office.