Wednesday, October 23 & Thursday, October 24, 2013
---

---
In 1913, Department Eight: Metallurgical Engineering was established in the Faculty of Applied Science & Engineering at the University of Toronto.
On October 23 & 24, 2013, the Department of Materials Science & Engineering celebrated its centenary at the University of Toronto. The two-day series of events included the 3rd Annual Winegard Visiting Lectureship in New Materials, featuring Cambridge University's Royal Society Research Professor Michael F. Ashby as the keynote speaker, as well as a Leadership and a Graduates of the Last Decade (GOLD) panel. The events concluded with a closing gala at Hart House.
Please see commemorative digital assets of the events below.
---
---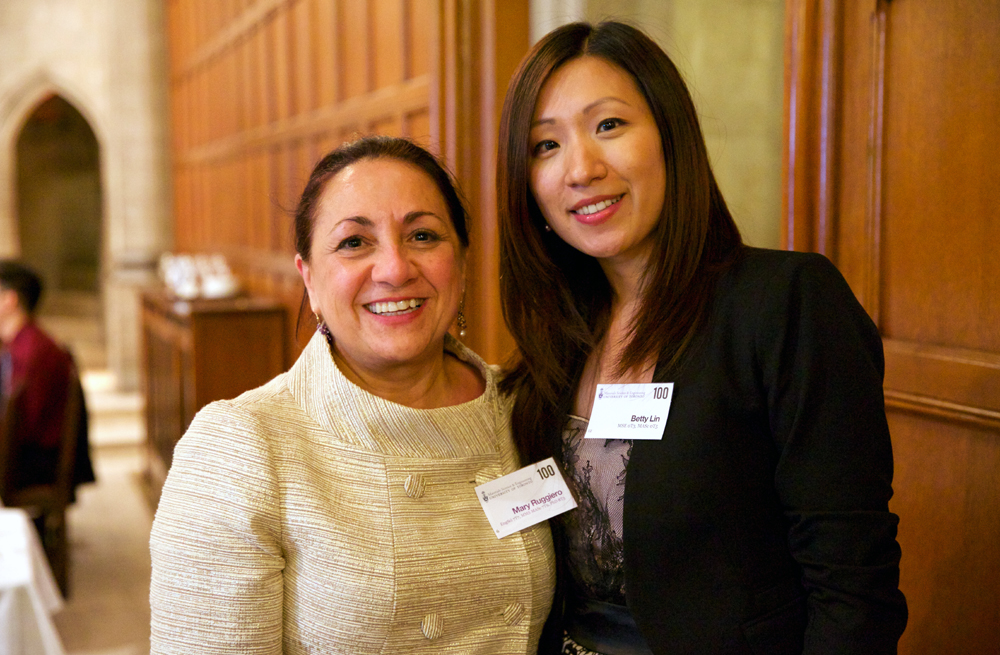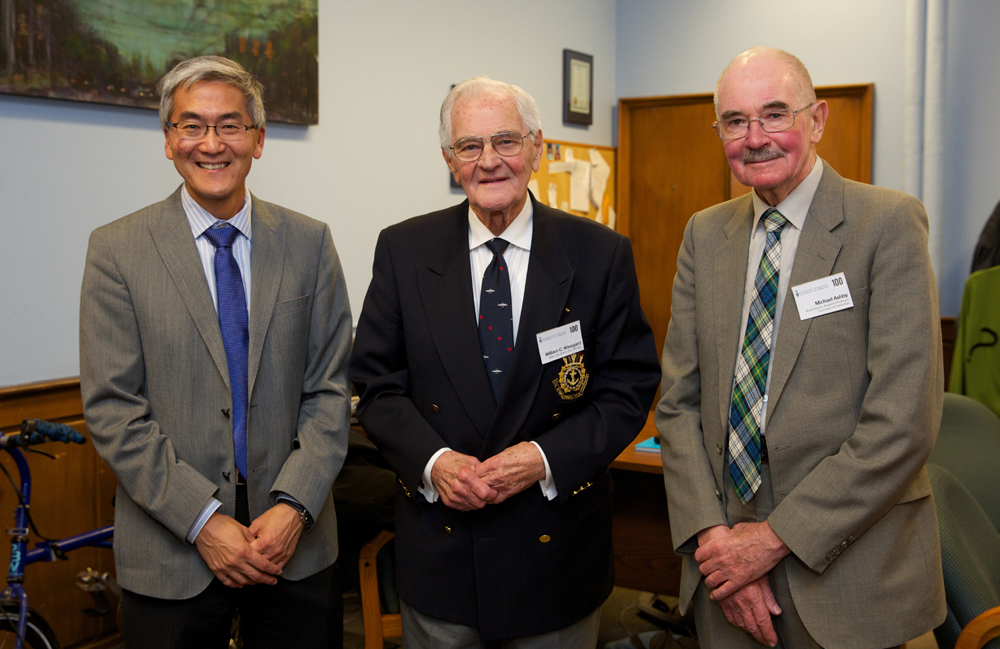 ---
Profiles: Distinguished Guests
Michael F. Ashby
Royal Society Research Professor
Department of Engineering
Cambridge University

Moderator: Professor Doug Perovic

Moderator: Professor Glenn Hibbard
---
Videos: Winegard Visiting Lectureship featuring Professor Michael F. Ashby, Cambridge University
What is Sustainable Technology? A materials perspective for teaching complexity in engineering
October 23, 2013 | Abstract
Why should engineering students care about industrial design?
October 24, 2013 | Abstract
---
A special thanks to our event sponsors
Gold level
CIM MetSoc
Hatch
Hitachi High-Technologies Canada Inc
Silver level
Bereskin & Parr LLP
Celestica Inc
Electrovaya
Integran Technologies Inc
Process Research Ortech Inc
---
MSE100 Steering Committee
Josie Barbato, Alumna
MSE MASc 0T9
Jun Nogami, Professor & Chair
(ex-officio)
Glenn Hibbard, Associate Professor
MSE PhD 0T2 (Faculty Co-Chair)
Luke Y. H. Ng, External Relations Officer
(Committee Coordinator & Secretary)
Eva Kosiba, Alumna
MMS 9T8+PEY
Varuna Prakash, Alumna
MSE 0T8
Betty Lin, Alumna
MSE 0T3, MASc 0T5 (Alumni Co-Chair)
Mary Ruggiero, Alumna
MMS MASc 7T9, PhD 8T3 (Alumni Co-Chair)
Fanny Manousos
Manager, Administration (ex-officio)
Barry Strathdee, Alumnus
MMS 5T5, MASc 5T6, PhD 5T9
Alex McLean, Professor Emeritus
(Faculty Co-Chair)
Jack Young, Alumnus
MMS 7T1, MASc 7T4
Leo Monaco, PhD Candidate
MSE 1T0
---