Professor Zheng-Hong Lu's white organic light-emitting diode applications project receives 2013 U of T Connaught Innovation Award
[sharexy]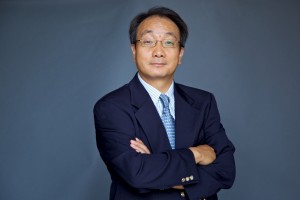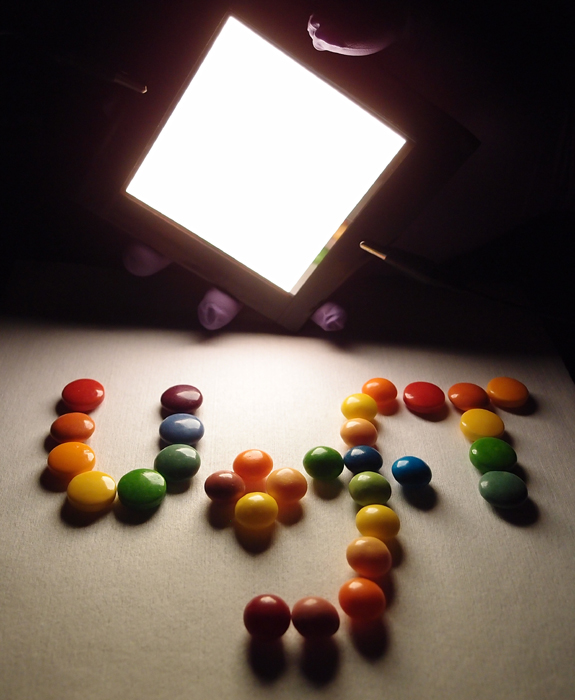 Photos: Zheng-Hong Lu, Professor & Canada Research Chair, Organic Optoelectronics (left) and his group's white OLED (right)
January 30, 2013 
Professor Zheng-Hong Lu has received a 2013 Connaught Innovation Award for his project titled "White Organic Light-Emitting Diodes for Lighting Applications." The Connaught Fund, U of T's premier internal funding program, recently announced the results of its Innovation and Summer Institute competitions, investing more than $1 million in U of T projects.
Lu's Organic Optoelectronics Research Group in the Department of Materials Science & Engineering investigates the latest in advanced materials for organic light-emitting diode (OLED) applications. OLEDs are fast becoming today's lighting and display technology of choice due to their superior performance (high brightness, low energy consumption) and thin form factor. They are also known for their materials of construction – environmentally-friendly carbon-based organic compounds.
This latest advance is primarily made by Lu and one of his PhD students, Yi-Lu (Jack) Chang. In their most recent research, Lu and Chang developed a white OLED with one of the highest device efficiencies balanced with colour quality reported to date in open literature. These patent-pending results are published as a paper titled "Highly Efficient Warm White Organic Light-Emitting Diodes by Triplet Exciton Conversion" in Advanced Functional Materials (DOI: 10.1002/adfm.201201858). This latest support from the U of T Connaught Innovation Award will take these W-OLEDs one step closer into mainstream solid-state lighting applications through collaboration with spin-off company, OTI Lumionics.
"Congratulations to all the winners," said Professor Paul Young, U of T's Vice-President (Research and Innovation), and Chair of the Connaught Committee. "All the Connaught programs are meant to reward the most promising, visionary research on campus. These projects have the potential to make enormous impact on the lives of Canadians." Lu was one of eight researchers in the Faculty of Applied Science & Engineering to receive a 2013 Connaught Innovation Award.
Lu's Organic Optoelectronics Research Group is one of the world's top-flight academic research units in the field of OLED technologies. In the past two years, this research team has made several significant advances that have the potential to re-shape the landscape of organic optoelectronics design and manufacturing. A single atomic layer of chlorine that has enabled record-high organic light-emitting diode (OLED) brightness at high efficiency, the world's most efficient flexible OLED ever built on plastic to date, and a universal blueprint for energy-level alignment in organic-based technologies were published in the high impact factor journals Science, Nature Photonics, and Nature Materials, respectively.