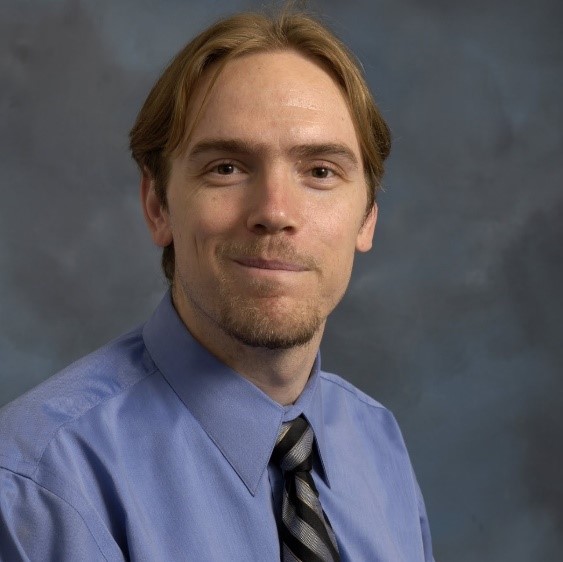 Professor Jason Hattrick-Simpers recently joined the Department of Materials Science & Engineering (MSE). He is also the newest member of U of T's Acceleration Consortium, which is dedicated to using artificial intelligence (AI) to accelerate the design and discovery of advanced materials.
He graduated with bachelor of science degrees in mathematics and physics from Rowan University and a PhD in Materials Science and Engineering from the University of Maryland.
Prior to joining U of T Engineering, Hattrick-Simpers was a staff scientist at the National Institute of Standards and Technology (NIST) in Gaithersburg, Md. He studies compositionally complex metallic and ceramic alloys and creating artificial intelligence (AI) tools to speed up analysis and experiment planning.
Writer Erin Warner spoke with Hattrick-Simpers about his research and teaching philosophies, his first impressions of Toronto, and his reading habits.
Why did you decide to join MSE at U of T Engineering?
My decision to join really came down to a hattrick (name pun) of core reasons. Firstly, this department, and U of T more generally, is a place where great things can be accomplished and people who dream big are supported.
Secondly, Canada is leading the field at the intersection of AI, automation, intelligence augmentation and materials science. This is due in no small part to the proximity to the Vector Institute, CIFAR, NRCan CanmetMATERIALS, where I'll be joining as a research scientist, and the Acceleration Consortium. Materials Acceleration Platforms (MAPs) are the future of materials science and just in the past three years, there have already been some truly impressive proof-of-concept experiments from the members of the newly launched Acceleration Consortium.
As both a faculty at U of T and a new staff scientist at CanmetMATERIALS I will get to be a part of this burgeoning field, while working with U of T students to help build out novel MAP capabilities at the brand-new Mississauga site. I couldn't be more excited about the opportunities that Canada presents.
Finally, my family was absolutely taken with Toronto from our first visit. We love the diversity of the city and the people who have made it their home. Really, Toronto feels like a 21st century melting pot where immigrants are welcomed and valued for their ideas, innovations, and hard work, which ultimately translates into new jobs and a stronger economy.
What is the focus of your research?
Recently, my materials focus has been on compositionally complex metallic and ceramic alloys (so-called high entropy alloys, oxides, etc.) but I have spent most of my career developing automated high-throughput experiments and implementing AI tools to speed analysis and experiment planning.
Over the past four years, I have been part of a team focused on developing MAPs, where an AI plans, executes, and analyzes experiments in an iterative closed-loop and the scientist is consulted for higher-level reasoning tasks. In other words, we spend our days building and testing robots to make science more efficient so that scientists are free to understand the causal relationships behind the correlations discovered by our AI. Along the way we spend time thinking about improving trust in AI predictions, quantifying uncertainty in our data, models and predictions, and ensuring our robots are open and affordable so that anyone can use them to do science themselves.
How would you describe your teaching philosophy and what do you hope people will take away from your classes?
My teaching philosophy is focused on creating independent critical thinkers who actively participate in, and question, the curriculum. I want students in my classes to enter with a healthy amount of skepticism for the "ground truth" they are being taught and a desire to poke, prod and seek out faulty (or overly broad) assumptions. They should walk away from my class knowing that science is far from perfect or complete. It's the logical holes they identify, the new questions they ask or their appetite to just try something unorthodox that results in the next step-change in (materials) science.
Remember that superconductors were discovered when someone decided to measure the resitivities of a bunch of different metals after they were cooled with liquid helium, simply because they could and no one else had done it yet.
What excites you about joining the Acceleration Consortium?
Firstly, the mission statement of developing MAPs that can accelerate materials discovery by 10 to 100 times really resonates with me. So in a sense it feels like joining a team of like-minded individuals. Beyond that, I see the AC as an opportunity to structure interactions with multiple industry partners around common high-value but pre-competitive problems. As we work with them to solve these problems, we will be creating a generation of scientists who possess skill sets that are uniquely matched to industry needs. A side benefit of these interactions is that these use cases can be folded into and help inform or mold our teaching curriculum, particularly as case-studies to illustrate to students how concepts they learn in class are being applied in the real world.
What are three things that students should know about you?
I am a prolific and omnivorous reader. I really like a good book and it doesn't matter if it is a textbook, a novel, or a book on contemporary science. Personal favorites are Into the Wild, Zen and the Art of Motorcycle Maintenance, Introduction to Statistical Learning, and Harry Potter and the Order of the Phoenix.
I am, of course, passionate about research: the combination of day-to-day problem solving and the opportunity to be the first person ever to discover a new material with unbelievable properties is what brings me to play, I mean work, every day. I was bitten by the research bug as an undergraduate researcher, and it has made me a strong believer in it. I regularly invite undergraduate students to work with my group, help them define and take ownership of a meaningful sub-project, and provide the support required to see their project through to the end (optimally with a publication bearing their name).
-Published on June 28, 2021 on UofT Engineering News by Erin Warner.