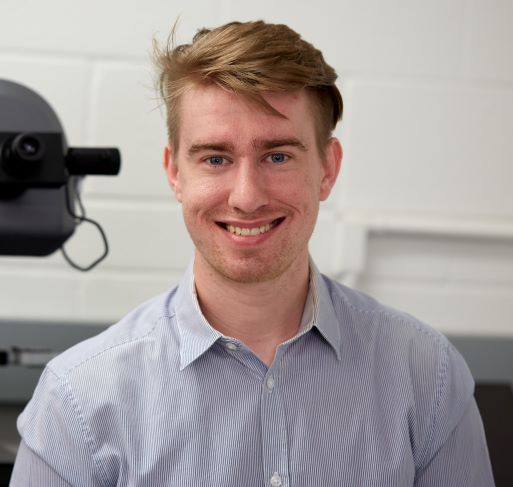 Michel Haché (MSE PhD candidate) was awarded a Vanier Canada Graduate Scholarships (CGS) by the Natural Sciences and Engineering Research Council of Canada (NSERC).
The Vanier CGS program aims to attract and retain world-class doctoral students by supporting students who demonstrate both leadership skills and a high standard of scholarly achievement in graduate studies in the social sciences and humanities, natural sciences and/or engineering and health. Haché was 1 of 55 students across Canada to receive a scholarship from NSERC and was selected based on academic excellence, research potential, and leadership.
Michel's work is focused on synthesis and characterization of electrodeposited nanocrystalline high-entropy alloys. Bulk nanomaterials, often touted as solutions to almost any structural engineering problem, suffer from an Achilles Heel: their strength rapidly degrades when exposed to higher temperatures. Haché is researching ways to overcome this shortfall, developing materials with greater thermal stability and high-temperature strength.
Under the joint supervision of Professor Yu Zou (MSE) and Professor Uwe Erb (MSE), Haché is attempting to use the centuries-old technology of electroplating to solve a modern problem in materials engineering.
"The Vanier Scholarship gives me the freedom to pursue the research that interests me, without the worry of any financial burdens" says Haché. "The visibility and recognition of such a prestigious award also opens opportunities to collaborate with world-leading international research centres".
Haché credits his success to the inspiration provided by his father, who initially proposed that he pursue engineering, and is grateful to family and friends for their support.
This is the second year in a row that an MSE student receives a Vanier Scholarship (learn more about last year's recipient, Jahed Abed,
here
).