2013 Winegard Visiting Lecturer & MSE100 Leadership Panellist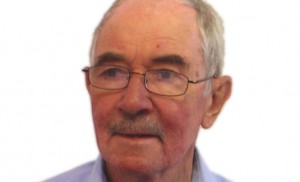 Michael F. Ashby  | CBE, PhD, FRS, FREng
Royal Society Research Professor
Department of Engineering, University of Cambridge
Winegard Visiting Lecturer 2013, Department of Materials Science & Engineering, University of Toronto
---
Dr Michael F. Ashby is the Royal Society Research Professor Emeritus of materials science and engineering and the Principle Investigator of the Engineering Design Centre at Cambridge University.
Professor Ashby is considered to be the forefather of materials selection – the process of scientifically choosing the most appropriate engineering materials to minimize cost while meeting product performance goals. His principle technique – known as the Ashby Plot – serves as the fundamental cornerstone in the materials science and engineering discipline, and is an essential component in engineering education, research, and industrial applications today.
Professor Ashby has published over 200 papers on mechanisms of plasticity and fracture, powder compaction, mechanisms of wear, methodologies for materials selection, and the modelling of material-shaping processes and design. He has also published over 15 books, from introduction to materials science to advanced topics such as advanced cellular materials.
Dr Michael F. Ashby received his PhD from Cambridge University in 1961. Among his numerous honours and awards, he is most notably a Fellow of the Royal Academy of Engineering (FREng), a Fellow of the Royal Society (FRS), and a Commander of the Most Excellent Order of the British Empire (CBE).
---
"Nanotechnology…Revolution or Evolution?"
A Leadership Panel: 100 Years of Materials Innovation (1913–2013) | University of Toronto
Moderator: Doug D. Perovic | MMS 8T6, MASc 8T8, PhD 9T0, FCAE, FAAAS, PEng
Professor & Celestica Chair in Materials for Microelectronics
Wednesday, October 24, 2013 (Day 2) | 10:00am to Noon | BA 1130
---