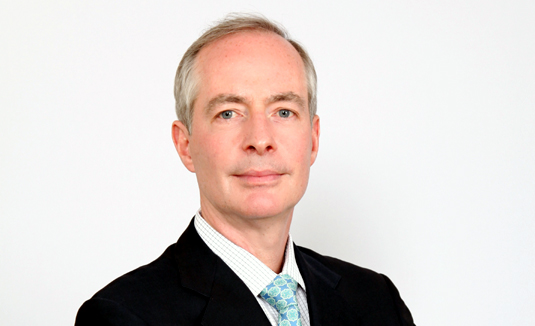 Robert B. Storey | MMS 7T7, LLB (Photo: Bereskin & Parr LLP)
Managing Partner, Bereskin & Parr LLP
Alumnus Robert Storey is a partner with Bereskin & Parr LLP and head of the firm's Montreal office. His practice encompasses all aspects of intellectual property law with a focus on patent, trademark, and industrial design prosecution and enforcement. Robert's clients include international leaders in fields as diverse as engineering design, computer software, fashion, investment brokerage, accounting, and retail. With a materials engineering background, Robert also has technical experience in mining and steel making.
Mr. Storey is currently the President of the Membership Commission of the Fédération Internationale des Conseils en Propriété Intellectuelle (FICPI). He is also a Member of Council and immediate Past President of FICPI Canada, and is a former Chair of the Industrial Design Committee of the Intellectual Property Institute of Canada (IPIC).
Robert obtained his undergraduate degree metallurgy and materials science (now materials science and engineering) from U of T in 1977, and earned his law degree from York University's Osgoode Hall Law School in 1981. He was admitted to the Ontario Bar in 1983 and is a registered Canadian patent and trademark agent, as well as a registered US patent agent.
In 2013, Mr. Storey returned to the University of Toronto to participate in a leadership panel to celebrate the U of T department of materials science and engineering's centenary – 100 Years of Materials Innovation (1913-2013).