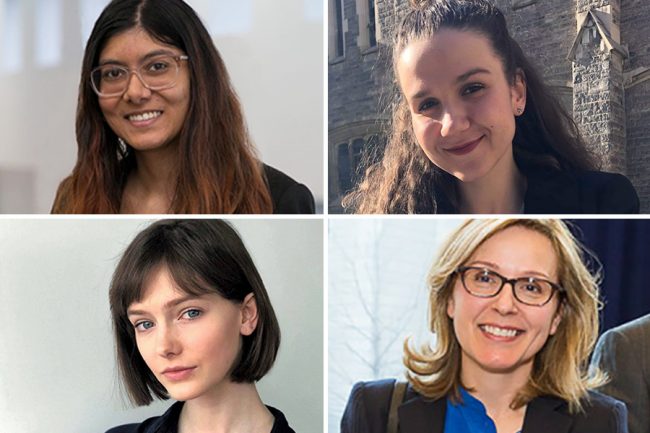 This year marks the 30th anniversary of the École Polytechnique massacre, the deadliest mass shooting in Canadian history. The 14 victims, 12 of whom were engineering students, were targeted because of their gender.
The anniversary of the tragedy has since become a day of remembrance and action against gender-based violence and discrimination. What happened on Dec. 6, 1989 has also reverberated across generations of female and female-identified members of the engineering community in Canada, empowering them to lead, effect change and inspire the next generation of women engineers.
Four members of the U of T Engineering community share their reflections on what Dec. 6 means to them.
---
Mirjana Mijalkovic
Year 2 EngSci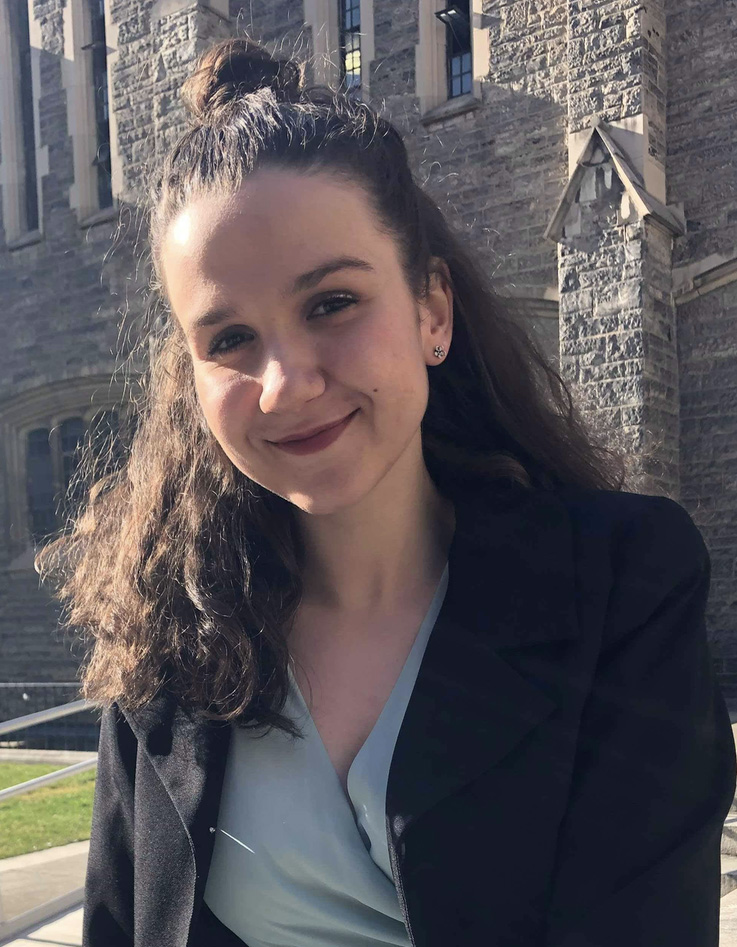 I am fortunate to have grown up surrounded by strong-willed inspirational women in my family and schooling, who have shown me the tremendous impact of lifelong dedication to their communities and careers.
My mother, Marija Mijalkovic (ElecE 9T6), was the first person to share with me the history of December 6, and since then I've held on to the significance of the tragedy as a guiding torch to pursue an engineering education.
Studying engineering at the University of Toronto is a true privilege, and for this reason I've sought to build roots in the student community by advocating for my peers within the Faculty and participating in prospective female student retention initiatives.
Remembering December 6 calls on all of us to reflect on the shortcomings of the past, but also how much has been achieved from the hard work of incredible role models — without whom many of our opportunities and privileges would not exist today.
Julie Audet
Vice-Dean, Graduate Studies
On Dec. 6, 1989, I was a second-year undergraduate student at Laval University in a life science program.
Some female classmates from my secondary school were attending École Polytechnique at that time and, on that day, my thoughts were with them and their families. I worried for their safety and those around them.
In spite of the significant trauma they experienced, I find comfort in seeing that their careers as engineers flourished. Less than two years after the Montreal massacre, I enrolled in the undergraduate program in Chemical Engineering at Laval U. Though it has left scars on our psyche, our drive and perseverance to continue our studies and a career in engineering were not diminished by this horrifying event. We could not, and will not, let the actions of others alter our ambitions.
Shivani Nathoo
EngSci 1T8 + PEY
President, Engineering Society, 2018-2019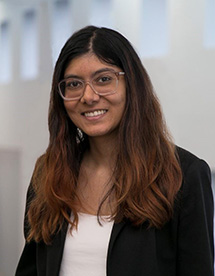 When I was growing up, I never really saw engineering as a man's profession, or something that I couldn't do. When I first heard about the Montreal massacre, I was shocked and scared that there were those who believed the profession should remain a man's profession and would go to such lengths to protect that.
As I grew up, I found myself recognizing that thought process in more and more people: them trying to make me and others think that women or people who were "different" (those who identify as LGBTQ+, racial minorities, and other minority groups) don't belong in engineering. When you're getting results that don't match your expectations — a job rejection, or a bad mark, for example — those words can make an impact.
This has motivated me to seek out mentors and role models, and to talk about my experiences to younger students to reassure them that everyone makes mistakes, that our paths are all different, and that they do belong and are contributing to the profession just as much as anyone else.
Savanna Blade
Year 2 EngSci
Equity and Inclusivity Director, Engineering Society
I learned about the Polytechnique tragedy shortly after the Toronto van attack in 2018. It had a profound impact on me, both as a woman and as a prospective engineering student; it was a sobering reminder that even "isolated" academic communities are not immune to the violent hatred directed towards women and female-presenting individuals in so many other contexts.
Learning of the massacre, and about the still very pervasive biases that women and other underrepresented groups face in engineering, continues to shape the way I see my responsibilities as an engineering student.
Systemic oppression demands systemic change — change that starts here, at Skule™, as we grow into the roles that await us in the workforce. December 6 should serve as a reminder that this change starts with accountability; it requires that we recognize the failures of the past so that we can decide how things will be different in the future.