Assistant Professor Gisele Azimi awarded Canada Foundation for Innovation (CFI) funding for strategic materials research
[sharexy]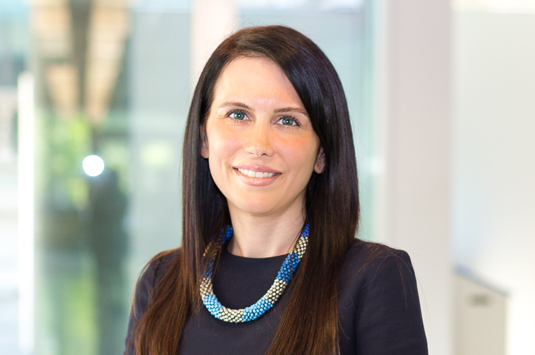 Gisele Azimi, Assistant Professor (ChemE / MSE)
January 21, 2015
Rare earth elements (REEs) – they're the stuff your smartphone is made of. The materials extracted from the earth and applied to many of our technologies today is what makes speakers small enough to fit in your ears and displays able to light up in vibrant colours. Finding efficient and sustainable ways to extract, process, apply and recycle these technology-enabling materials is what Assistant Professor Gisele Azimi's research is all about.
Azimi and her Laboratory for Strategic Materials is one of six U of T Engineering research projects that just received, in total, $1,015,159 from the Canada Foundation for Innovation (CFI).
Through CFI's John R. Evans Leaders Fund, the investment is intended to provide some of the world's best and brightest scientists and engineers with cutting-edge research infrastructure.
Researchers across the University of Toronto received a total of $1,873,485 for eleven different projects. (Read more about other U of T projects.)
"It is wonderful that so many of our researchers will benefit from the support of the Canada Foundation for Innovation through the John R. Evans Leaders Fund," said Dr. Peter Lewis, interim vice-president of Research and Innovation at U of T. "We can't wait to learn about the discoveries that will surely arise from the recipients' research."