"Green" lighting – the solution to rising energy costs and demand
[sharexy]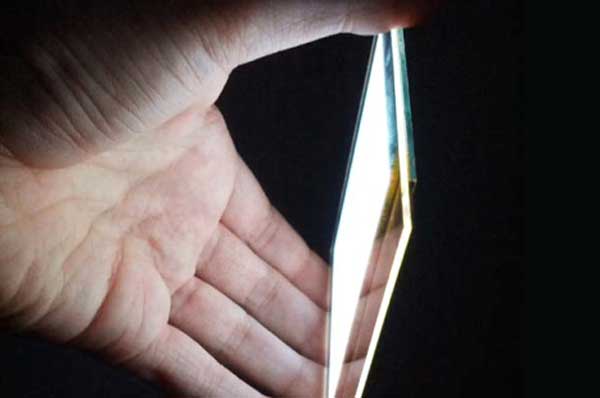 OTI Lumonics' efficient and cost-effective organic light-emitting diode (OLED) technology (Photo: OTI Lumionics)
August 13, 2014
Walk into a hardware store these days and you'll find more varieties of light bulbs than ever before.
Some look strange and cost more than traditional incandescent bulbs, but these energy-efficient, "green" lighting solutions – and others still in development – are helping to drastically change our homes, our cities and our world.
Light emitting diodes (LEDs) are already starting to brighten up the GTA, while they reduce city energy bills. They dress up Toronto's CN Tower with colourful, changeable, sustainable light displays – and they're popping up in more day-to-day fixtures, too.
Energy-efficient products are the easiest and cheapest way to combat climate change, rising energy costs and increasing energy demand.
"Smart sustainable lighting is important," said Elyse Henderson, special initiatives coordinator from the Smart Sustainable Lighting Network (SSLNet) at U of T's Impact Centre. "Energy-efficient products are the easiest and cheapest way to combat climate change, rising energy costs and increasing energy demand."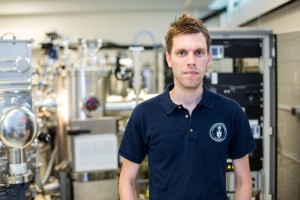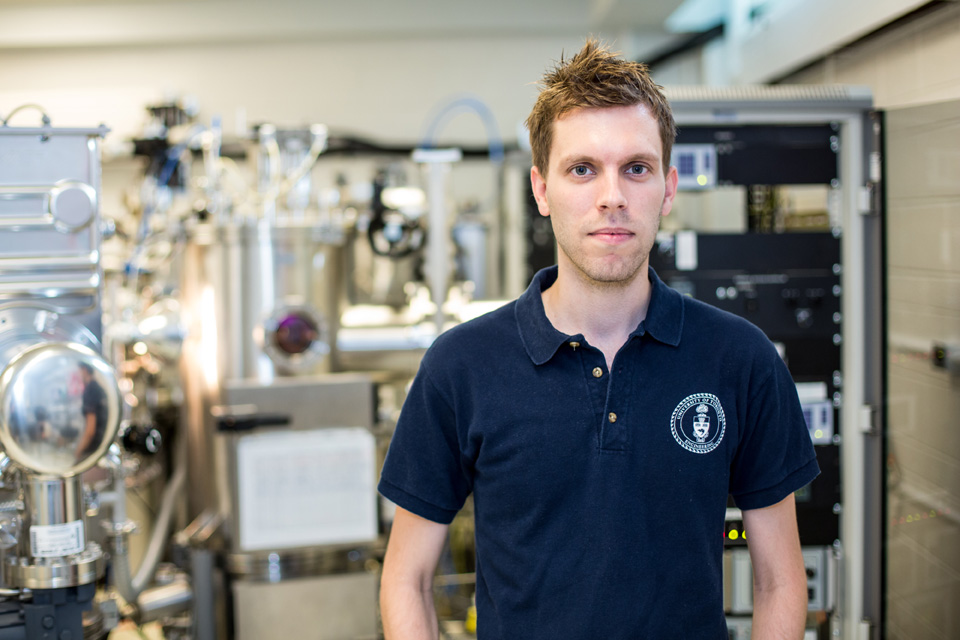 U of T Engineering alumni have sparked several sustainable lighting solutions, including successful startups such as: OTI Lumionics, a flexible organic LED manufacturer from alumni Michael G. Helander (EngSci 0T7, MSE PhD 1T2) and Xiaofeng Terry Xu (MSE MASc 1T2); and, Nanoleaf, the world's most efficient light bulb, designed by Gimmy Chu (ElecE 0T6), Tom Rodinger (IBBME PhD 0T7) and Christian Yan (ElecE 0T6).
U of T News' Brianna Goldberg met with two smart sustainable lighting pros – Henderson and Venkat Venkataramanan, director of scientific operations at the Impact Centre – to learn six important facts about the future of the light bulb, and how U of T engineers are making a difference.
1. LEDs are the "greenest" lights around – and older bulbs are so bad, they're banned
EH: The traditional incandescent bulbs we all grew up with are so inefficient that their production has been banned by countries all over the world. Compact fluorescent lighting is energy efficient, but those bulbs contain toxic mercury, which makes them less environmentally sustainable. LEDs are the most energy-efficient form of lighting available, and their root in electronics makes them compatible with digital smart systems for homes and for public areas.
2. Imagine if the City of Toronto only had to change light bulbs every 10 years
VV: Outdoor lighting is one of the rapidly changing areas within the lighting sector. The City of Toronto estimates that it takes on average $200 to change a failed outdoor bulb, not withstanding traffic disruption. LED lighting devices have eight to ten times the life of the current technologies, significantly lowering the total cost of ownership. Besides, incorporating smart sensors helps collect vital data and perform energy analytics, condition monitoring and preventive maintenance of street lighting assets.
3. A world where lights themselves are the only ones worrying about lighting
EH: With the implementation of LED technology and adaptive controls, we will never need to manually adjust lighting levels or worry about lighting quality. Smart lighting systems will be working 24-7 to optimize energy usage, improving sustainability in the background of our daily lives.
4. A light that could improve health and happiness
VV: As we focus on optimizing energy savings, there is also a significant move towards creating more human-centric lighting. It has been well established that we perform better under different types of light during various hours in a day. While a sunlight-like spectrum of cool white light increases productivity during the daytime, a warmer incandescent light helps increase melatonin production ensuring a calm, good night's sleep. U of T researchers are creating technologies that can enable an enriched spectrum of light.
5. Smart sustainable lighting could save the lives of thousands of birds
VV: Urban light pollution not only causes energy drain, Nature Ontario reports that approximately one million birds strike Toronto high-rise buildings annually, a greater fraction of which result in bird fatalities. Smart lighting helps deliver light where we want it, eliminating lighting pollution and reducing bird strikes on buildings.
6. Entrepreneurs from U of T are global leaders in smart sustainable lighting startups
VV: As lighting undergoes rapid transformation, the time is ripe for truly innovative companies to contribute significantly. U of T faculty and alumni startups like OTI Lumionics, Lumentra and Nanoleaf are all getting a lot of attention in the lighting community.
Find out more about the Impact Centre's upcoming Smart Sustainable Lighting Network Conference & Workshop on August 18 – 20, 2014.