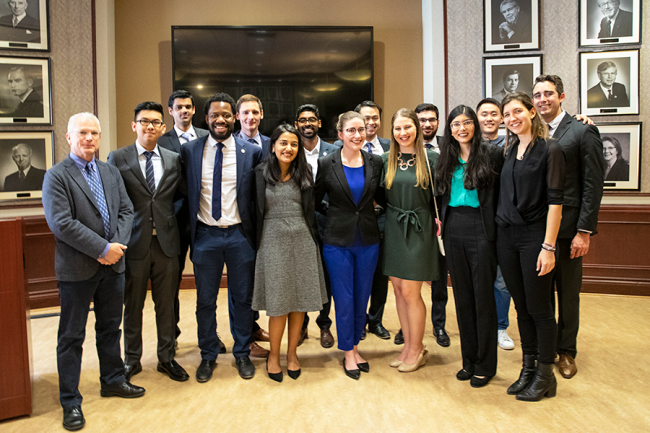 Samantha Stuart (MSE 1T8 + PEY) is one of the eighteen U of T Engineering students who were presented with the 2019 Gordon Cressy Student Leadership Awards today. Prior to the formal awards ceremony, recipients joined Vice Dean, Undergraduate Tom Coyle at the annual Dean's Tea to celebrate their accomplishments.
"Your meaningful contributions have made our Faculty, the University and our broader community a better place. Your enthusiasm and energy have also inspired many more to follow in your footsteps," says Coyle. "It has been my privilege to witness your growth and development over the last few years and I look forward to following all you will accomplish in the future."
Established in 1994, the awards are named after former U of T Vice-President of Development and University Relations, Gordon Cressy, for his commitment to higher education, and leadership in fundraising and community service. Since their inception, over 3,000 students have received the award.
Read full article here.
Congratulations Samantha!