Every year on Dec. 6, people across the country remember the victims of École Polytechnique shooting and raise awareness about gender-based violence. At U of T, events are taking place across all three campuses for the National Day of Remembrance & Action on Violence Against Women.
On Dec. 6, 1989, an armed man entered the École Polytechnique in Montreal. He shot 28 people, killing 14 women, before turning the gun on himself. The shooter proclaimed his hatred for feminists, targeting female engineering students for pursuing a career he believed should be occupied exclusively by men.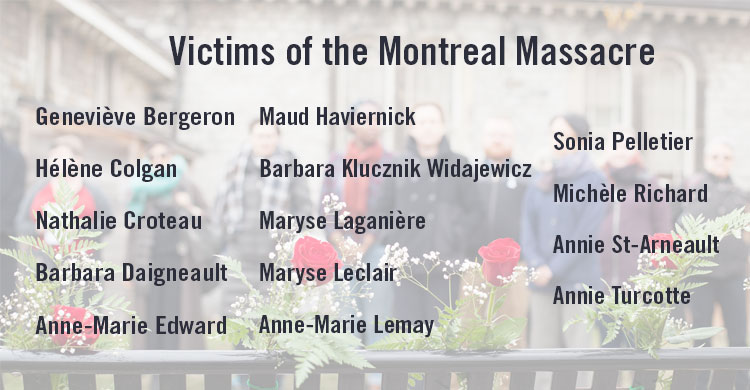 The killer failed to scare women out of the sciences. This year, for example, a record number of female students enrolled in U of T's Faculty of Applied Science & Engineering.
For the past two years, women have made up 40 per cent of first-year engineers at U of T – the highest proportion in Canada. The number of female engineering faculty members has also doubled in the past decade.