The Department of Materials Science & Engineering commemorates the life of an esteemed and dedicated researcher, teacher, colleague, and friend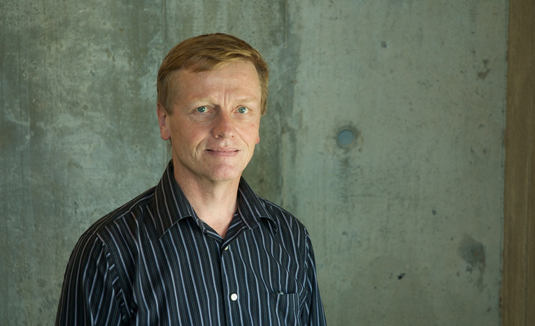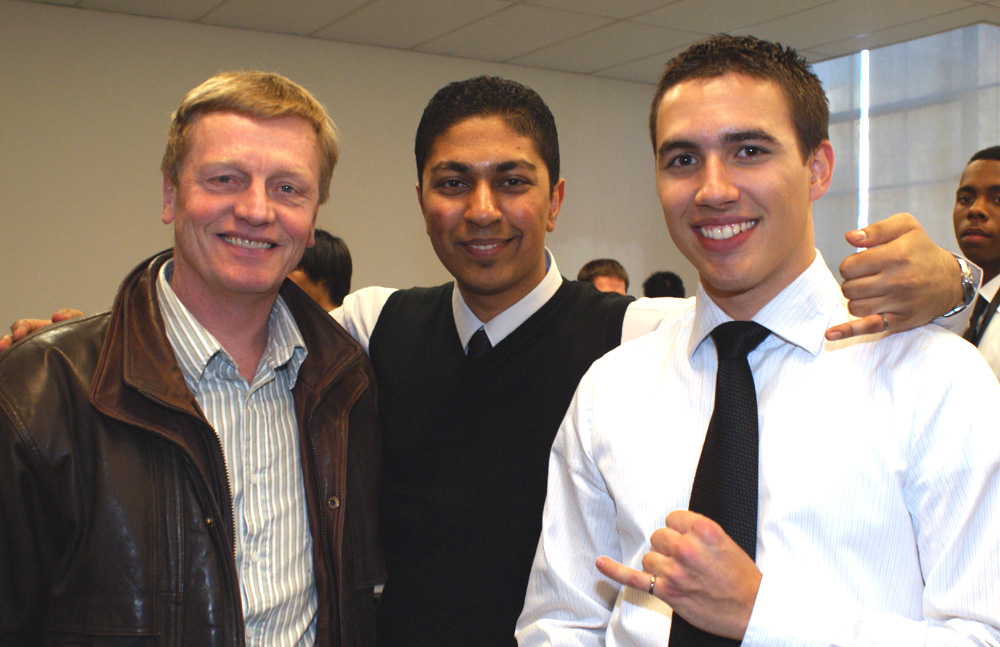 Photos: Torstein A. Utigard, Professor & Gerard R. Heffernan Chair in Materials Processing (left); and Professor Utigard with students after the Iron Ring ceremony in 2009 (right)
April 11, 2012
Professor Torstein A. Utigard passed away peacefully in his sleep in the early morning of April 11, 2012 after a long battle with cancer. The 57 year-old Materials Science & Engineering faculty member was surrounded by his immediate family at his time of passing. A Celebration of Life service is scheduled for April 17.
Professor Utigard received his MASc and PhD from the University of Toronto under the supervision of the late Professor Emeritus and former Materials Science & Engineering Department Chair James M. Toguri in 1983 and 1985, respectively. After serving several years as a metallurgical research engineer in Switzerland and then at the Falconbridge Technology Centre in Sudbury, Ontario, Dr. Utigard returned to the University of Toronto as an assistant professor of metallurgy and materials science in 1989.
In his career, Professor Utigard established an international reputation as an outstanding researcher and educator in the science and technology of pyro-metallurgical processing of non-ferrous metals. With over 150 publications and 11 patents, Dr. Utigard pioneered numerous developments pertaining to the physical chemistry aspects of metals refining. At the University of Toronto, Professor Utigard supervised 22 MASc and 8 PhD graduates, as well as 7 researchers and post-doctoral fellows, along with numerous undergraduate students in the areas of mineral processing, thermodynamics, kinetics, and the sustainable extraction and processing of metals.
Professor Utigard held the Gerald R. Heffernan Chair in Materials Processing since 1999, and was a Fellow of the Canadian Academy of Engineering (FCAE) as well as a Fellow of the Canadian Institute of Mining, Metallurgy, and Petroleum (FCIM).
"We are very sad to hear the news of Torstein's passing," says Professor Jun Nogami, Chair of the Department of Materials Science & Engineering. "He was not only a colleague and friend, but also a role model in the way he both lived and worked. Our thoughts are with his wife Kathy, and his two sons Eric and Brian."