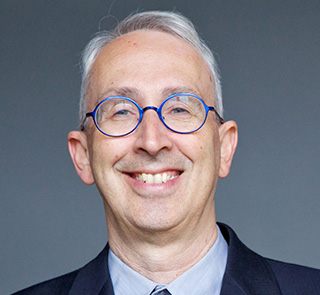 Congratulations to Prof. Steven Thorpe for being selected as the 2022 recipient of the Canadian Institute of Mining, Metallurgy and Petroleum's (CIM) Distinguished Lecturer award.  The CIM Distinguished Lecturers program started in 1968 to honour the mining "finest for their outstanding contributions in various fields. Their achievements and dedication are what make Canada's global mineral industry a force to be reckoned with." .
This year, the CIM Awards Ceremony was held on May 2 in Vancouver to celebrate the achievements from the industry's most promising professionals and future leaders .
Steven J. Thorpe obtained his PhD degree from the Faculty of Applied Science, University of Toronto in 1985 and was a NATO Science Fellow at MIT from 1985 to 1987.  He returned to the University of Toronto as a NSERC University Research Fellow and was promoted to Professor in 1998. Professor S.J. Thorpe spent a two-year leave of absence at Stuart Energy Systems where he served as Vice President, Technology.
Professor Thorpe has also served as secretary, education chairman, and vice chair of the Ontario chapter of ASM; executive and director of the Basic Sciences Division of CIM and the Corrosion Section of the Metallurgical Society of CIM, and academic leader of the Metals and Ceramics Program of the Ontario Center for Materials Research (OCMR).
Professor Thorpe has won numerous awards including the Impact Student Choice Award, Sustained Excellence in Teaching Award, Faculty Teaching Award, Academics in Industry Award from OCMR, the Outstanding Young Members Award from the Ontario Chapter of ASM, and the W.S. Wilson Metal and Centennial Thesis Award.  Dr. Thorpe's current research is focused on the electrochemical behaviour of new amorphous and nanocrystalline materials in the fields of electrolysis and fuel cells.