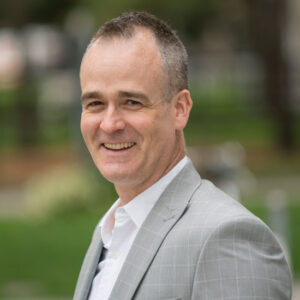 Prof. Scott Ramsay was the recipient of the UofT Faculty of Engineering Teaching Award.  This award recognizes a faculty member who demonstrates outstanding classroom instruction and develops innovative teaching methods.
Scott Ramsay is an Associate Professor, Teaching Stream, and Associate Chair, Undergraduate in MSE. Since joining the Faculty in 2007, Ramsay has worked tirelessly to improve the experience of students. He created an entirely new introductory materials science and chemistry course and has continuously developed innovative teaching tools, most notably an online interactive textbook with embedded videos which is now used by all first-year engineering students at U of T.
Ramsay has created short educational videos with high production quality simplifying challenging materials science concepts, all of which are freely available on his YouTube channel. He also developed, with his graduate student Crystal Liu, a miniature mechanical testing kit that enabled students to conduct lab exercises remotely during the pandemic. He is currently playing a key role in developing MSE's reimagined curriculum.
In 2015, Ramsay garnered the Wighton Fellowship, a national award for excellence in laboratory development and teaching. He received the Faculty's Early Career Teaching Award in 2015 and was named a Hart Teaching Innovation Professor in 2017. He has been voted Instructor of the Year by MSE students four times.
Read full article by Carolyn Farrell – UofT Engineering News, April 26, 2023