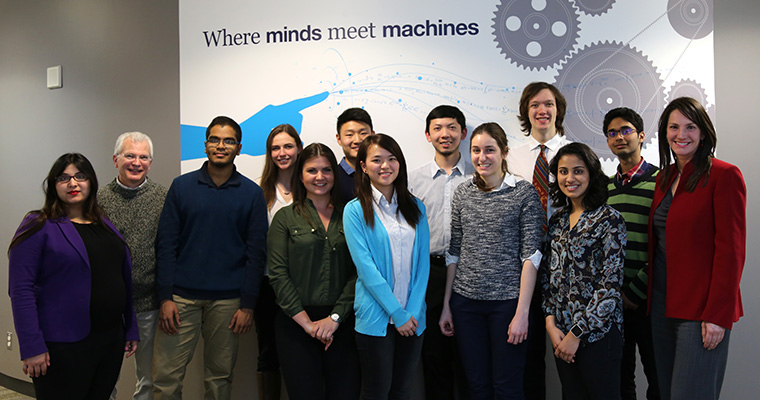 Ten of U of T Engineering's top undergraduate students were recognized by the Ontario Professional Engineers Foundation for Education (OPEFE) for high academic achievement and co-curricular contributions.
Two entrance scholarships and eight in-course scholarships totalling $15,000 were presented to students at a reception held in the Bahen Centre for Information Technology on March 23.
"It's an honour for me to present these scholarships to such a remarkable group of students," said Marisa Sterling, P.Eng. (ChemE 9T1), president of the OPEFE. "It's important that we give back to the next generation so we can keep evolving the profession — we're only as strong as those whom we surround ourselves with."
Professional Engineers Ontario (PEO) established OPEFE in 1959 and it remains one of U of T Engineering's longest-running partnerships. OPEFE's scholarships are funded by contributions from professional engineers across the province from organizations such as PEO and the Ontario Society of Professional Engineers.
OPEFE 2017 scholarship recipients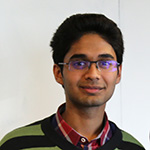 Arnav Goel (Year 2 CompE)
Arnav Goel is interested in the field of machine learning and data science. He is involved in a number of student clubs, including the University of Toronto Robotics Association (UTRA) and Blue Sky Solar Racing, where he works with the software team to optimize algorithms. Goel is also a web developer for the Institute of Electrical and Electronics Engineers' U of T student branch.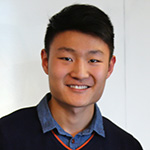 Richard Yuze Li (Year 3 IndE)
Richard Yuze Li is passionate about data science and operation research. Last summer, he worked as a software engineer intern for the Royal Bank of Canada. Li has been actively involved in sports and creating job opportunities for the student community. He is currently part of the You're Next Career Network, the largest student-run career organization in Canada. This summer, he will be conducting research in data science at the Chinese Academy of Sciences.
Marina Reny (Year 4 MinE + PEY)
This past year, Marina Reny captained the University of Toronto Mining Games team, leading the team to a second-place overall finish at the 27th Annual Canadian Mining Games. She is also currently serving as the president of the Mineral Engineering Club. During her Professional Experience Year (PEY) internship, Reny worked in the Mine Operations Department at the Kearl Oil Sands Project in Northern Alberta. After graduation, she will be pursuing a career in mining, where she will work towards building a more sustainable industry.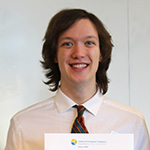 Calvin Rieder (Year 2 MechE)
Calvin Rieder is interested in the areas of energy and water systems. Over the past several years, he has worked on designing solutions that combine environmental engineering with social justice to increase access to clean water where it is most acutely needed. He has been heavily involved in the U of T Human Powered Vehicle Design Team, contributing to the design and construction of two speedbikes. Rieder is also passionate about music and is a tenor in the Skule™ Choir.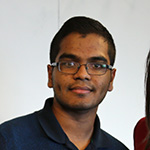 Tobias Rozario (Year 1 ElecE)
Tobias Rozario is interested in energy and electronics specializations within the field of electrical and computer engineering. He recently obtained a summer internship for a startup company named Basilisk. He will help them develop a quiz-building app for students. Outside of class, Rozario trains in the art of tae kwon do, and is aiming to obtain his first-degree black belt this summer.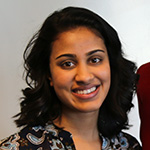 Enakshi Shah (Year 4 ChemE + PEY)
Enakshi Shah is working towards completing a BASc in chemical engineering with a minor in sustainability and a certificate in business. She is passionate about programming, and is currently completing a software development internship at Nascent Digital, a digital consulting firm. She also enjoys learning about the intersection of policy and sustainable urban development, and how technology is shaping that landscape. Shah is active in helping Canada achieve its emissions reduction goals. In particular, she wants to engage young minds and develop opportunities for collaboration between students and environmental non-governmental organizations.
Marguerite Tuer-Sipos (Year 3 MSE +PEY)
This past summer, Marguerite Tuer-Sipos participated in an international research exchange at Lund University in Sweden, where she investigated the biomaterial properties of titanium oxide for immobilizing enzymes. She will begin a PEY internship at Peel Plastics in May. Outside of academics, Tuer-Sipos enjoyed working in a TA-mentor role for first-year Materials Engineering students.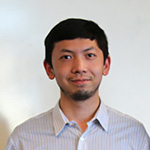 Jeremy Wang (Year 4 EngSci + PEY)
Jeremy Wang's mission is to leverage aerospace and leadership development to empower society. Through the PEY internship program, he presently serves as the chief technology officer of The Sky Guys, Canada's leader in unmanned aerial services, training and technology for industry and defense. Wang is also a part-time leadership facilitator with the U of T Institute for Leadership Education in Engineering, and was selected as one of The Next 36 in 2016. Read more about Wang's PEY experience at U of T Engineering News.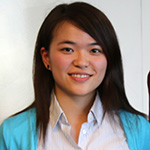 Lingxiao Zeng (Year 3 CompE + PEY)
Lingxiao Zeng's primary interest is software programming but she is also minoring in engineering business. This summer, she will be travelling to San Jose for a 12-month PEY internship at Intel. Zeng is involved in several student clubs, serving as vice-president of the Association of Chinese Engineers and is the co-founder of Freer, which provides volunteer opportunities in South America.
First-year engineering student Madelaine Elizabeth Shiell received an entrance scholarship but was not in attendance at the event.