June 27, 2017 | By Carolyn Farrell
Nine members of the U of T Engineering community have been inducted as fellows of the Canadian Academy of Engineering (CAE). Professors Robert Andrews (CivE), Sanjeev Chandra (MIE), Tom Chau (IBBME), Heather MacLean (CivE) and Wei Yu (ECE), along with alumni Perry Adebar (CivE MASc 8T7, PhD 9T0), Mark Hundert (IndE 7T1), Christopher Pickles (MMS 7T4, MASc 7T5, PhD 7T7) and John Young (MMS 7T1, MIE MASc 7T4) are among the CAE's 50 new fellows. The CAE is a national institution through which Canada's most distinguished and experienced engineers provide strategic advice on matters of critical importance to Canada. The new CAE fellows were inducted on June 26 in Ottawa, as part of the Academy's Annual General Meeting and Symposium.
"The Academy's recognition of so many faculty and alumni attests to the tremendous contributions U of T Engineers are making in Canada and around the world," said Dean Cristina Amon. "It also demonstrates their impact in all aspects of the engineering profession — from engineering education to fundamental research to technology transfer, commercialization and consulting."
A leading authority on microwave heating for metallurgical applications, Christopher Pickles has been a pioneer in the development of microwaves for processing ores, precious metal residues, and waste materials. Other major contributions include the use of extended arc plasma reactors for the treatment of electric furnace dusts and generation of ferro-alloys. Professor Pickles has presented short courses for industry, mentored close to 70 researchers, published over 170 papers, coedited five conference volumes and coauthored a textbook on Chemical Metallurgy. He is a fellow of the Canadian Institute of Mining, Metallurgy and Petroleum and has won national awards.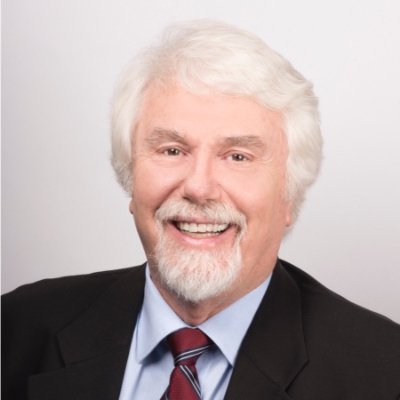 John Young has been eminently successful in the generation and application of new knowledge associated with primary steelmaking operations. He has provided exceptional engineering leadership in simulation modelling and commissioning of numerous steelmaking plants within Canada and abroad. He has coauthored a textbook entitled "Metallurgical Plant Design" and made significant contributions to the training of engineers in industry, as well as engineering students at both McGill and U of T, where he serves as an adjunct lecturer and instructor for MSE 450: Plant Design for Materials Process Industries. Throughout his career, Young has been an excellent ambassador for the engineering profession. He has received a number of high profile awards from AIME's Iron and Steel Society.
Read about all nine fellows in U of T Engineering News