Professor Stavros Argyropoulos receives the 2009 CIM Canadian Metal Chemistry Award
[sharexy]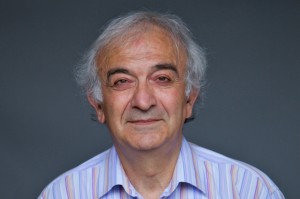 Professor Stavros Argyropoulos
May 6, 2009
Professor Stavros Argyropoulos has received the 2009 Canadian Metal Chemistry Award from the Metallurgy Division of the Canadian Institute of Mining, Metallurgy and Petroleum (CIM). It honours outstanding scientific contributions in the area of metal chemistry and distinguished service to the Canadian materials science community.
Professor Argyropoulos' research focuses on the kinetics and recovery of assimilation of additions in liquid metals. He has conducted research on over 120 different additions grades in different liquid metals such as steel, high carbon iron, nickel, zinc, aluminum and magnesium. This work has been carried out both in the university laboratory and in collaboration with industry.
Professor Argyropoulos also conducts research on the various factors impacting on heat transfer at the metal-mold interface. He holds one patent and has published more than 130 papers and technical reports. "Professor Argyropoulos is a talented researcher and a valuable member of the materials science community," said Cristina Amon, Dean, Faculty of Applied Science and Engineering. "I am grateful to CIM for recognizing him with this honour."
Professor Argyropoulos will be presented with his award at the 21st Canadian Materials Science Conference at Queen's University, June 9-11, 2009.