Professor Doug Perovic to receive the Research & Development Engineering Medal at the 2011 Ontario Professional Engineers Awards gala
[sharexy]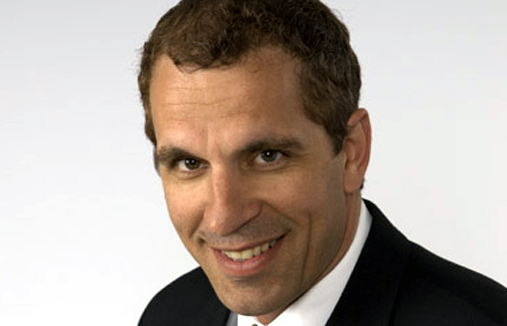 Doug D. Perovic, Professor & Celestica Chair in Materials for Microelectronics: 2011 R&D Engineering Medal recipient, Ontario Professional Engineers Awards
June 29, 2011
This fall, Professor Doug Perovic (MMS 8T6, MASc 8T8, PhD 9T0) will be recognized by the Ontario Society for Professional Engineers (OSPE) and Professional Engineers Ontario (PEO) with the Research & Development Engineering Medal.
Professor Perovic is the Celestica Chair in Materials for Microelectronics. He served as Chair of the Department of Materials Science & Engineering from 1997 to 2008, and during that time led the development of the world's first undergraduate degree program in nanotechnology. Professor Perovic is recognized internationally for his innovative work in the fields of scanning and transmission electron microscopy of advanced semiconductors and metallic alloys, thin-film nanostructures and failure analysis. A Fellow of the Canadian Academy of Engineering (FCAE), his distinctions also include the Canadian Materials Physics Medal (2008) and the NSERC Synergy Award (2005).
Professor Doug Perovic is among six other members of the U of T Engineering community to be recognized with Ontario Professional Engineers Awards this year. Dean Emeritus Michael Charles (ChemE) received the Gold Medal, Ontario's most prestigious engineering honour. Professors Elizabeth Edwards (ChemE) and David Zingg (UTIAS) also garnered Research & Development Medals. Professor Milica Radisic (IBBME/ChemE) has been awarded the Young Engineer Medal. Alumnus Dr. Anton Davies (MechE 7T2, MASc 7T4, PhD 7T7) garnered the Management Medal. Alumna Anna Dunets Wills (CivE 7T6) received the Citizenship Award. The Ontario Professional Engineers Awards recognize outstanding individuals for engineering excellence and community service. Eleven awards in total were given this year.
"I am delighted that OPSE and PEO have recognized so many outstanding members of our community for their accomplishments through research, leadership, professional service and service to the community" said Cristina Amon, Dean of the Faculty of Applied Science & Engineering. "I would like to congratulate all the recipients and thank them for their remarkable contributions to the Faculty, to the profession and to society."
The Ontario Professional Engineers Awards recipients will be honoured at a gala at the International Centre in Mississauga on Saturday, November 12, 2011.