Professor Emeritus Alex McLean and alumnus Dr. Nathan Stubina receive 2013 MetSoc Awards
[sharexy]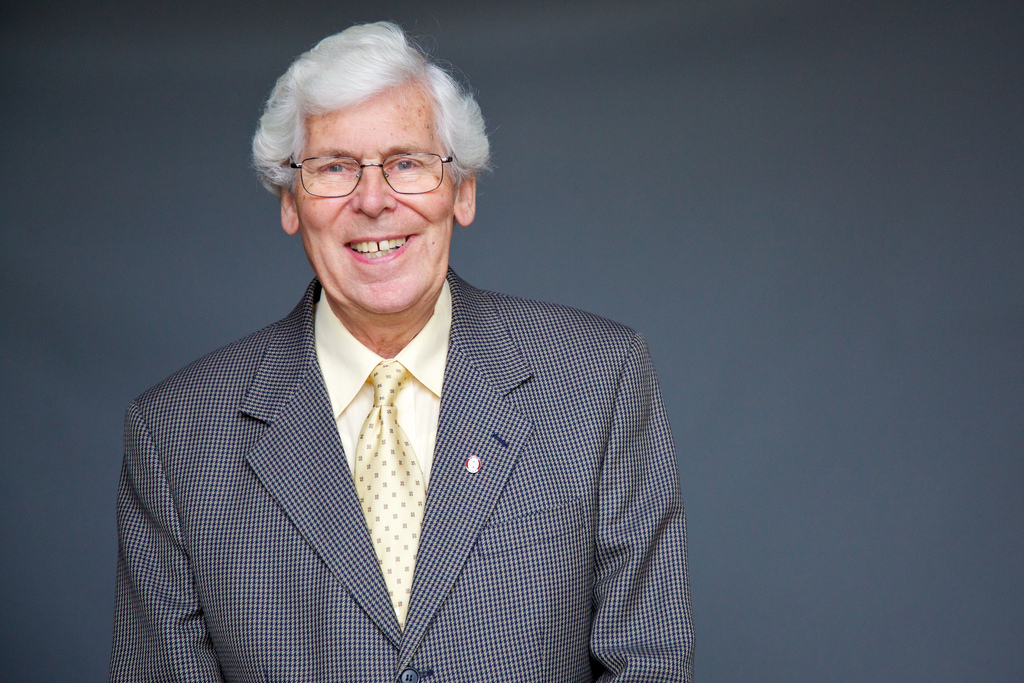 Professor Emeritus Alex McLean
"In recognition of his pioneering work in the field of metallurgical chemistry and its application to steelmaking."
November 8, 2013
Professor Emeritus Alexander McLean is the 2013 MetSoc Distinguished Materials Scientist Award winner (formerly known as the ArcerlorMittal Dofasco Award). Issued by the Materials Section of the Metallurgy & Materials Society (MetSoc) in the Canadian Institute for Mining, Metallurgy, & Petroleum (CIM), the award recognizes highly significant contributions in the field of materials engineering.
With over 350 publications and six books, Professor McLean is recognized worldwide for his substantial contributions to the physical chemistry of steelmaking. Other research activities have included the chemistry of oxide melts, plasma processing, senor development, novel continuous casting studies and materials for lithium-ion batteries. Today, Professor McLean's most distinguished honours include Fellow of the CIM, the Royal Society of Canada, and the Canadian Academy of Engineering. Earlier this year, he also received the Queen Elizabeth II Diamond Jubilee Medal in recognition of sustained contributions to the materials engineering field in Canada.
Professor McLean also served as Chair of the U of T Department of Metallurgy & Materials Science (now Materials Science & Engineering) from 1992-1997.
"My sincerest congratulations to Alex on this well-deserved recognition," said Professor Jun Nogami, Chair of the Department of Materials Science & Engineering. "Professor McLean sets a gold standard not only in his research accomplishments and leadership in the field, but also in his dedication to mentoring students even well into his retirement."
Alumnus Dr. Nathan M. Stubina (MMS PhD 8T8) was also recognized with the Silver Medal, which is awarded to individuals who have built, sustained and developed the Metallurgy and Materials Society of CIM into the present strong, internationally renowned organization. Dr. Stubina is currently the VP International for CIM and has served in leadership roles for the organization for a number of years.
Professor McLean and Dr. Stubina both received their awards on October 28, 2013 at the MetSoc Awards Banquet held in Montréal, Quebec.
— With files from CIM MetSoc