Forbes Magazine has an annual list of the "brashest entrepreneurs across the United States and Canada". From their website: "From creating milk without cows to trucks without drivers, these innovators are shaking up some of the world's stodgiest industries. The list features 600 trailblazers in 20 industries."  PhD candidate Phil De Luna has been named as one of the 30 young innovators in the area of Energy.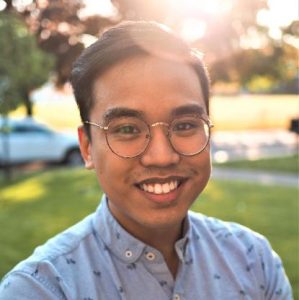 Phil's research is in the area of artificial photosynthesis, where he worked on the development of new catalysts for the photochemical conversion of CO2 into hydrocarbons for use as fuel or feedstocks.
Phil says: "I am extremely humbled and thankful to be named on the Forbes 30 Under 30 list alongside other visionaries whom I admire so much. This is only possible because of the mentorship and opportunities that the University of Toronto has given me. It's very rare to have the freedom to pursue your passion, to do work that has impact, and to see that impact so quickly."  His thesis advisor, Professor Ted Sargent, adds: "This important global award celebrates Phil De Luna's creative contributions – and his commitment to materials science for renewable energy – while a doctoral student in Materials Science and Engineering at the University of Toronto."
Congratulations to Phil. The department looks forward to your continuing success in the future.
You can read the Forbes citation here.