Annual conference was the first to be held in person since 2019
From June 22-23, more than 215 researchers, industry professionals and students converged at the University of Toronto for the 33rd Canadian Materials Science Conference (CMSC 2022). 
The conference was the first to be held in person after two years of virtual symposia. It featured 180 oral presentations and more than 40 poster presentations from researchers at 30 institutions from across Canada, as well as from other countries such as Japan, the U.S., Germany, India and Turkey.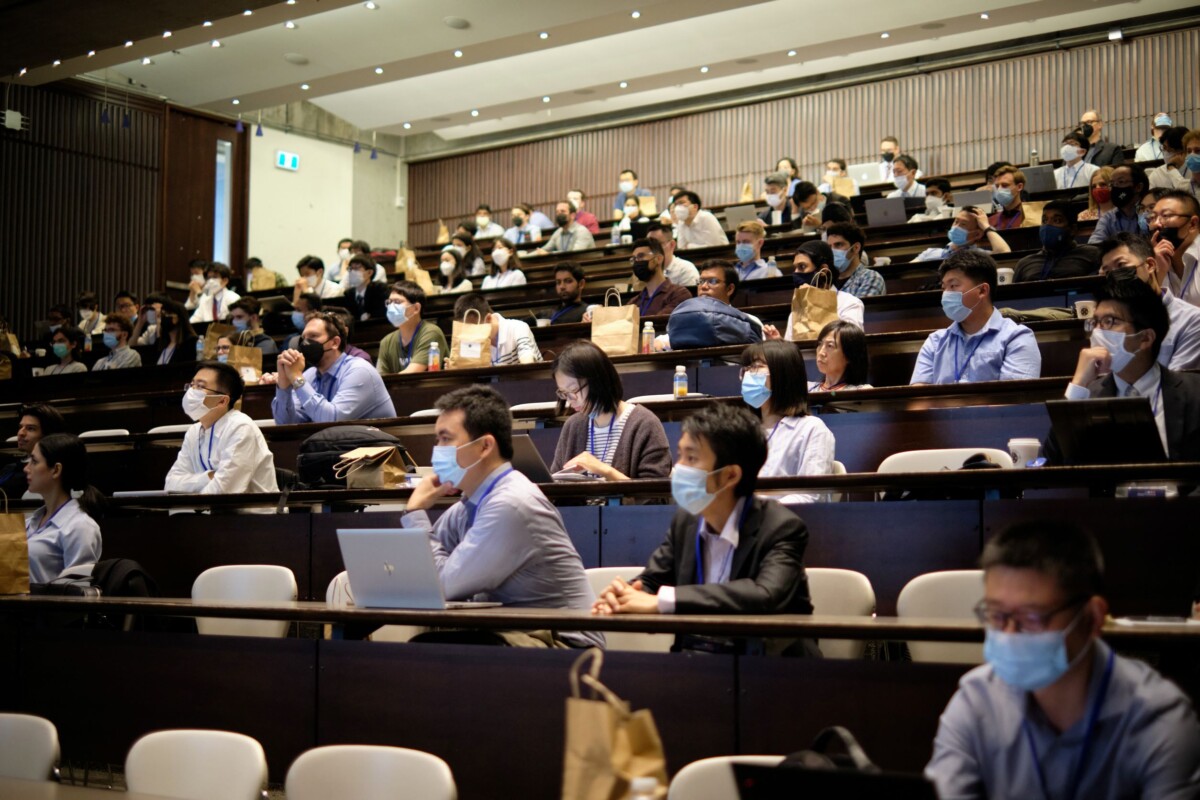 "The energy and atmosphere and the excitement of seeing attendees interact is something we have all missed so much," said Professor Chandra Veer Singh (MSE), who co-chaired the conference along with Professor Yu Zou (MSE). 
"We are so glad to have the opportunity to bring materials engineering professionals and students from across different industries industry professionals and academia together to share ideas and make connections." 
The research presented at the conference spanned a wide range of topics, from new materials that could help capture and store CO2 to advanced manufacturing processes that reduce costs while improving materials performance. There were also sessions on computer modelling, analytical techniques and the role of artificial intelligence in materials design.  
As part of the tradition of the conference, three major awards were presented to the three keynote speakers: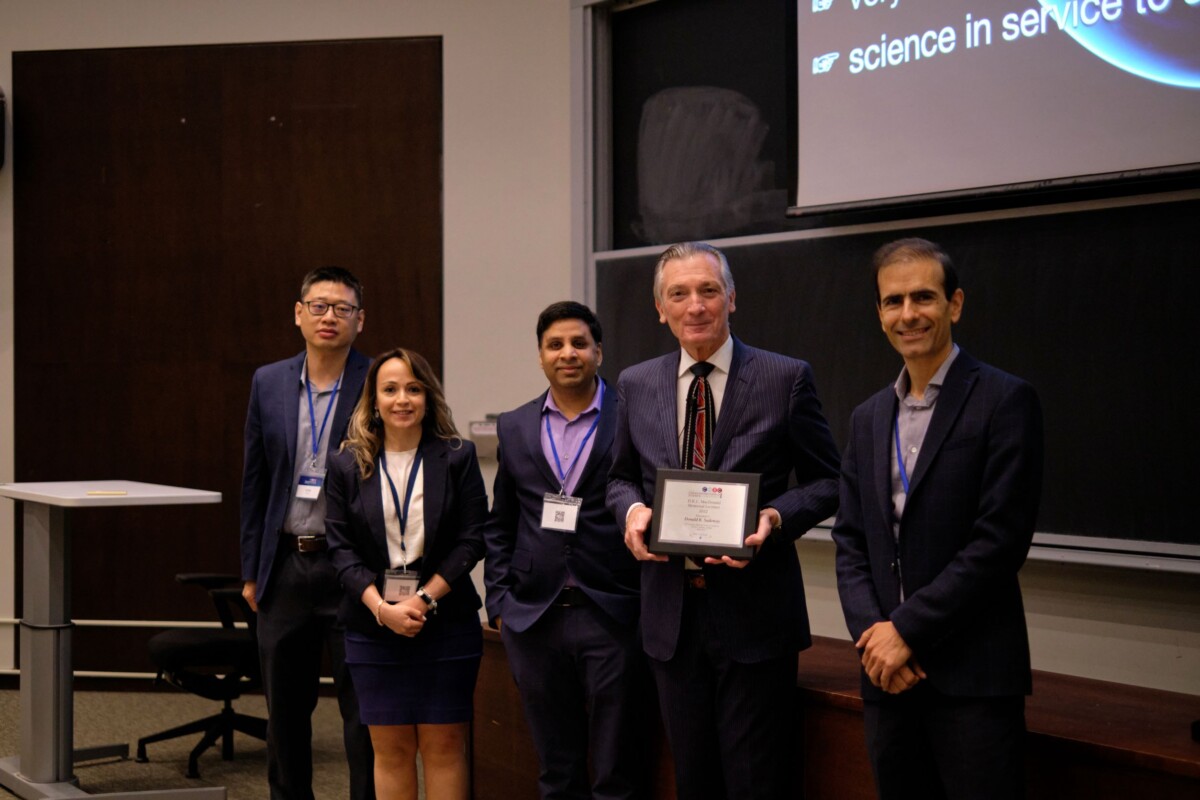 In addition to the research presentations, participants could also sign up for tours of world-leading materials science and engineering labs from across U of T Engineering, as well as a short course on Granta EduPack, a materials science and engineering teaching tool. 
One highlight of the conference was the banquet dinner, held June 23 at Massey College.
The banquet was also held in honour of University Professor Ursula Franklin, who died in 2016. Franklin was associated with Massey College and was first female professor in U of T Engineering's Department of Metallurgy & Materials Science, now known as the Department of Materials Science and Engineering. Throughout her long career, she was renowned as a scientist, researcher, feminist and peace activist. The banquet would have marked her 100th birthday.
"CMSC is a wonderful opportunity to bring together a diverse set of materials researchers from across Canada and beyond," said Professor Glenn Hibbard Chair of MSE. 
"Hosting the banquet at Massey College, the second home of Ursula Franklin, in a year where we have been exploring the ideas and vision she exposited, is especially poignant given the depth of materials challenges confronting us and our need to find solutions through collaborative interaction."