After its pandemic hiatus, the Materials Industry Club (MIC) is back hosting in-person events in the 2022-2023 academic year with a new executive team.
The club's goal is to promote interaction between MSE students, the faculty, and industry professionals and to ensure that the students in the department succeed in school, are exposed to future career options, and most importantly have fun with their fellow classmates. They hope to accomplish this by hosting various social events, technical talks, trips to industries, and networking events.
Most recently, on November 2nd, the club hosted, MSE Research Showcase, a hybrid event with the goal of exposing undergraduate and graduate students to different research work that is taking place by MSE faculty members and graduate students.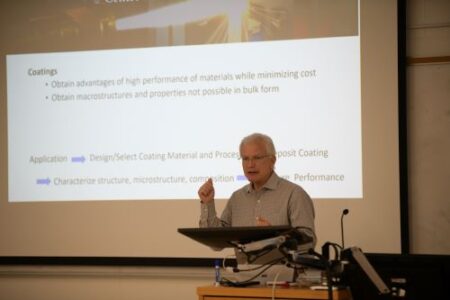 PEY and Beyond Panel, was another recent event that took place in late October. In this event, six MSE alumni and students in their PEY (Professional Experience Year) from different fields shared their experience in school and industry.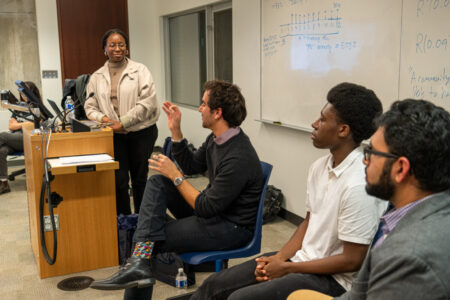 Other events that the club has hosted since the beginning of the Fall term, include, MSE Orientation and Meet & Greet with MSE Professors. The club plans to hold industry tours, lab tours, speed interview and other social events in the upcoming months.
Meet and Greet with the Professors event  (Photos by Patrick Jennie)
The a new executive team members include:
Olayemi Biaou, Chair
Mark Gorban, Finance Director
Kyla Tan, Materials Advantage Vice-Chair
Sarah Najdi, MetSoc Vice-Chair
John Wang, Electrochemical Society Chair
Rebecca Ing, Marketing Director
Amanda Morelli, Marketing Director
Evelyn Li, Events Director
Shengyao Huang, Events Director
Bernardus Aditya, Graduates Outreach Director