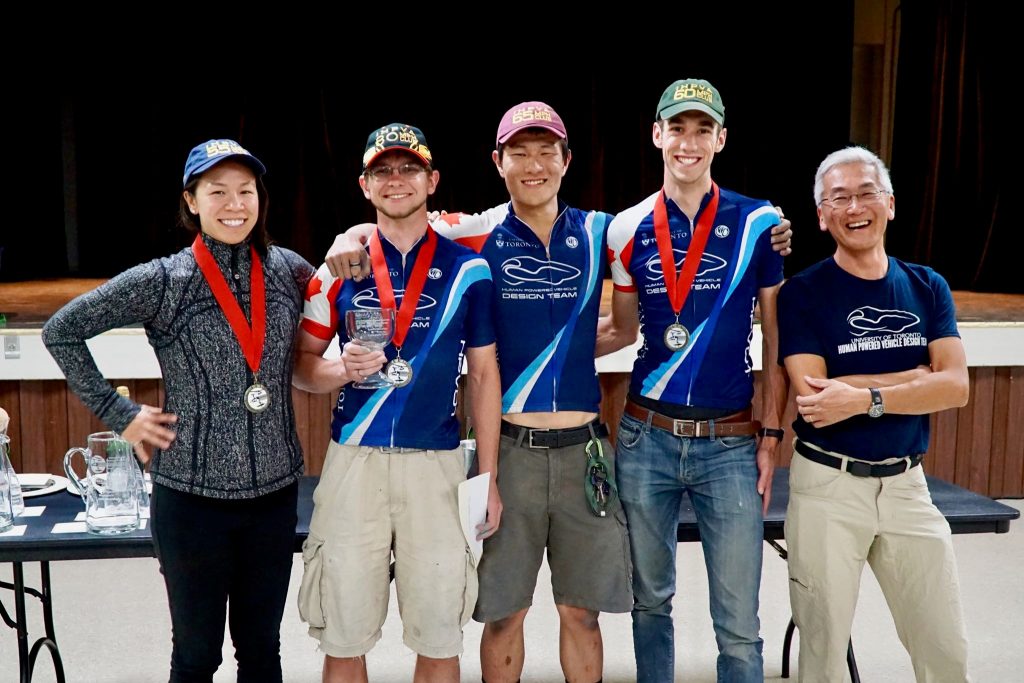 The Human Powered Vehicle Design Team (HPVDT) set new milestones at the annual World Human Powered Speed Challenge in September.
Valina Sintal (MIE MEng 1T8) became the fastest female rider for HPVDT racing at top speeds of 91.33 km/h on the team's second bike, Bluenose. Calvin Moes (MSE PhD Candidate) rode his bike Eta Prime to 130.08 km/h making him the eighth rider in history to exceed a speed of 80 mp/h, as well as the seventh fastest rider in the world.
"To race on Eta Prime against colleagues and competitors is a thrill," says Moes, the team captain for HPVDT. "We're always striving to improve every aspect of this experience and 2018 was a banner year for the team."
HPVDT raced at Battle Mountain in Nevada and finished a close second to a team from the Politecnico di Torino in Italy. The 2019 race already in their sights, the team has design plans and strategies already in place.
"The level of competition is getting stiffer every year," says HPVDT faculty advisor Jun Nogami. "The team is working on a new bike with the goal of being able to overtake the current speed record of 144.17 km/h held by HPVDT co-founder, and U of T alumnus Todd Reichert."