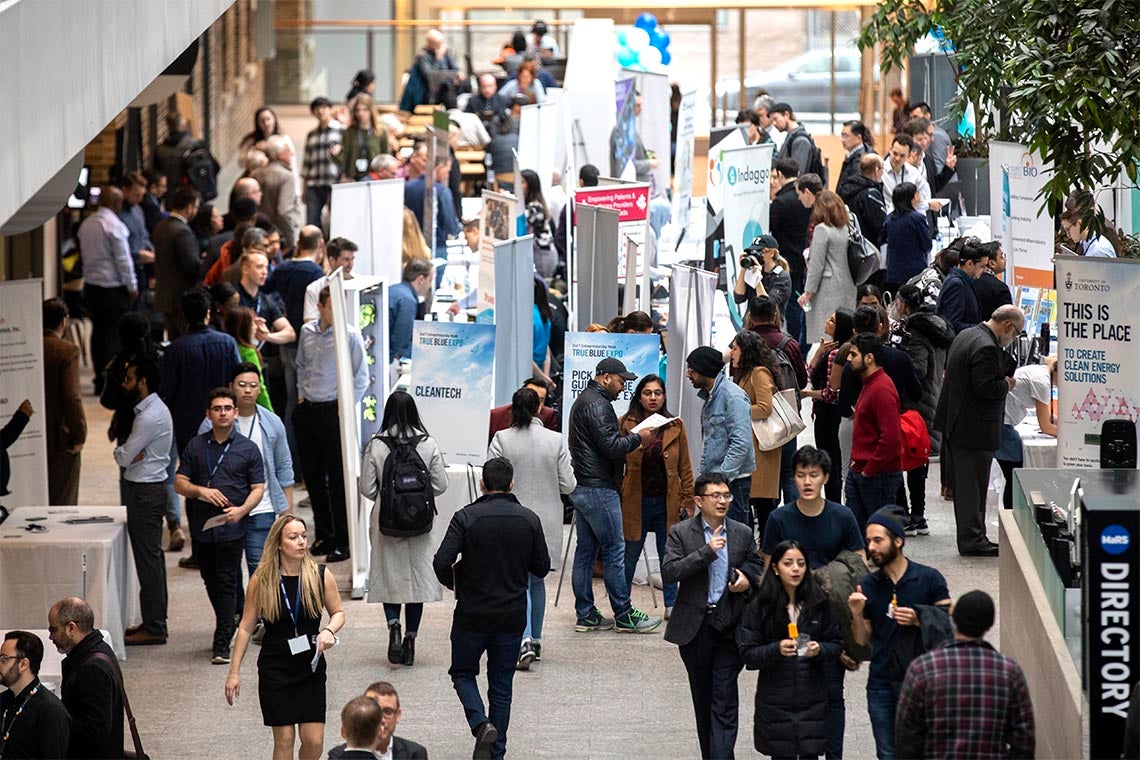 ---
Called the True Blue Fund, the new program provides philanthropists a way to support U of T's entrepreneurship and innovation activities. The university is committing $2.5 million to match donations to the fund, which, in the coming months, will provide funding for prizes, awards, fellowships and support for U of T's entrepreneurship programs.
David Palmer, the university's vice-president of advancement, said the fund will provide crucial support for early-stage U of T startups that are trying to get ideas off the ground in fields ranging from cleantech to regenerative medicine.
"A small grant, prize or fellowship given to a company or team at this stage can be hugely transformational in terms of their ability to prototype new ideas, demonstrate proof-of-principle and put together business and market plans," Palmer said.
The new fund is expected to add further momentum to U of T's innovation and entrepreneurship efforts, which have helped underpin the Toronto region's transformation into a global innovation hub. In particular, it will encourage entrepreneurs who are students or recent alumni to take the risks necessary to develop game-changing technologies and businesses – helping to create new jobs and investment in Ontario and beyond.
Read full article.