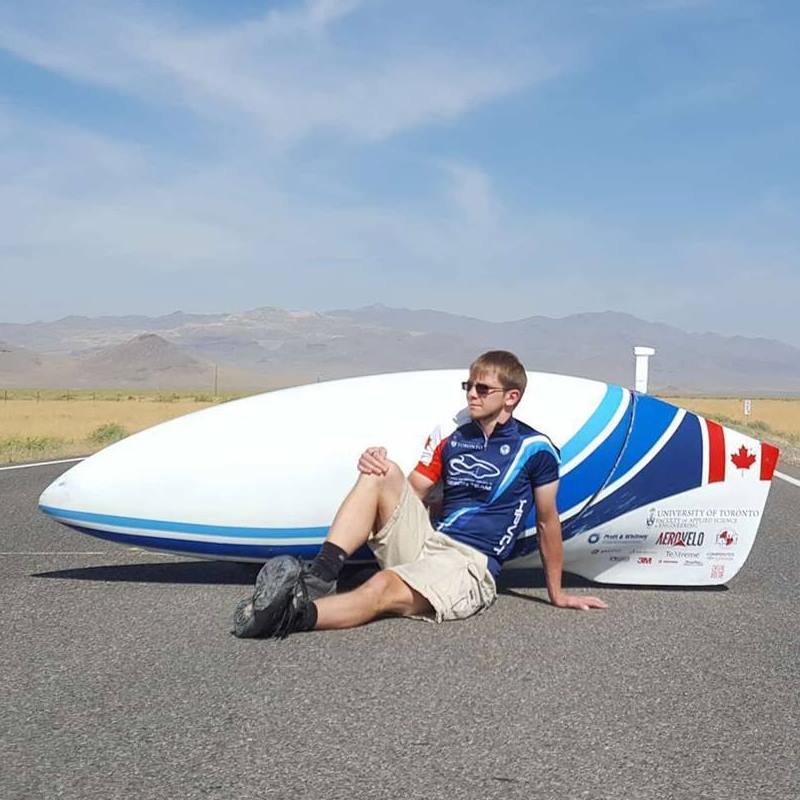 Congratulations to Calvin Moes, PhD candidate (MSE), for receiving the University of Toronto Student Leadership Awards (UTSLA)!
This award was established in 1994 and recognizes students who have made outstanding leadership, sustained and/or high-impact volunteer contributions; and for exemplary service to their college, faculty, or school, or to the university as a whole.
Calvin joined the Human-Powered Vehicles Design Team in late 2011. He has been running that team for most of the years since, directing numerous projects and winning several major events and world records. He also founded and ran the U of T Hyperloop Team for the original SpaceX Hyperloop design competition in 2016 and has advised or collaborated with many other teams in the faculty.