Professor Steven Thorpe's fourth-year design students will be among many to benefit from U of T Engineering's new collaborative learning space
[sharexy]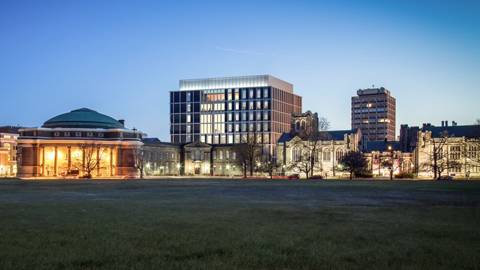 Photo: a view of the new U of T Centre for Engineering Innovation & Entrepreneurship (centre) that will house six Technology Enhanced Active Learning (TEAL) classrooms; photo: Montgomery Sisam Architects
November 17, 2014
By Anjali Baichwal | Originally published in the autumn 2014 issue of U of T Magazine
Things move quickly in Professor Steven Thorpe's fourth-year engineering design course. At one desk, students are building a model fuel cell. At another, they are conducting research online while jotting down formulae and diagrams.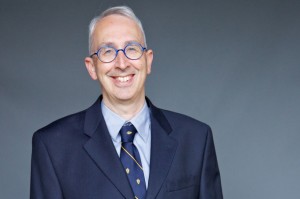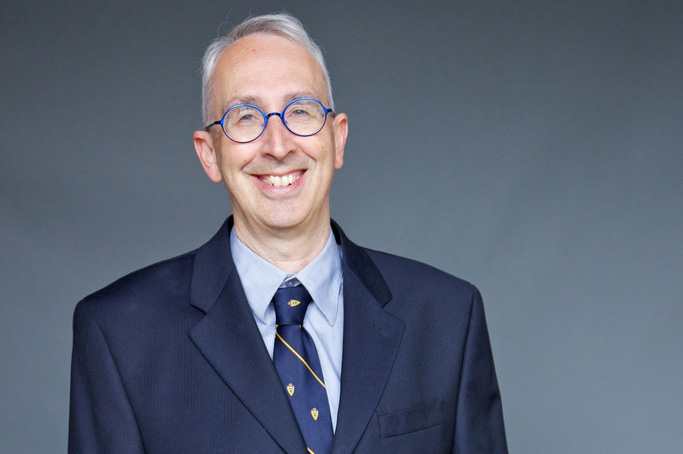 But with a physical space that isn't conducive to collaborative learning, Thorpe's hands-on assignments don't work as well as they could. "I liken my role to the conductor of an orchestra with many moving parts," said Thorpe. "The pace is dynamic, but the physical environment is not."
Creating new spaces amenable to active learning (in contrast to traditional lecture-centric classrooms) is part of a recent pedagogical shift in engineering education. The aim, said Thorpe, is to encourage intentional thinking about the activities in the tutorials, rather than relying on passive note-taking which often results in poor information retention. "Ultimately it means a whole new way to teach and learn," he said.
The new Centre for Engineering Innovation & Entrepreneurship (CEIE) at the Faculty of Applied Science and Engineering is U of T's response to the sweeping changes taking place in engineering teaching and learning. The building will include dynamic and flexible environments that break down artificial barriers between teacher and student, fostering collaboration and encouraging active learning and accelerated innovation.
The centre will feature six Technology Enhanced Active Learning (TEAL) rooms, including one funded by a donation from members of the Faculty's Singapore Malaysia alumni group.
"TEAL rooms will be critical to supporting the design work that has become integral to engineering courses," said Thorpe. The rooms feature movable chairs and counter-height group tables serviced by multiple screens that allow for a variety of configurations and easy movement. State-of-the-art screens will surround the room so that they are accessible to every student.
Donor profile: Singapore Malaysia Alumni Group
As a graduate student at U of T Engineering in the 1960s, C. K. Chang (MechE MEng 6T8) studied fluid dynamics and other subjects in a typical classroom, with the lecturer at the front of the room, talking to students sitting in rows. When Dean Cristina Amon shared plans for the CEIE during a visit to Singapore, Chang was impressed—especially by the innovative TEAL rooms.
"I am sure I speak for others of my generation when I say I wish we could have studied in such classrooms," said Chang. "The design is perfectly suited for engineering design work and for the important collaboration that takes place in the classroom."
Chang, an active leader with the Faculty's Singapore Malaysia alumni group, mobilized a diverse group of alumni from academe, government and corporate sectors in the region to raise funds for a TEAL room in the new building. They beat their goal by 20 per cent and the room will be named the Singapore Malaysia Alumni Room in their honour.
"We see the TEAL rooms as almost a lab unto themselves where teaching happens and new ideas are generated, debated, prioritized and executed by students," said Chang. "This is how it happens in the modern working world, so why not train students to develop these skills from the outset."
Learn more about the Centre for Engineering Innovation & Entrepreneurship, including other individuals and groups who have generously donated today's the building's vision for future learning.