Kinnor Chattopadhyay brings process metallurgy and modelling research to U of T
[sharexy]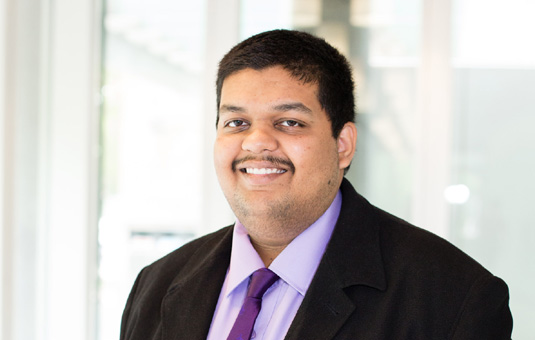 Kinnor Chattopadhyay, Assistant Professor
July 2, 2014
Canada is one of the largest producers of metals in the world. It represents a $42 billion economy for our nation. But as the demand for metals production increases to satisfy all types of manufacturing, from automotive to electronics, the need to balance the environmental impacts of its extraction and production also needs to be addressed.
The efficient, sustainable, and cost-effective production of metals is the heart and passion of Dr. Kinnor Chattopadhyay's research expertise. Effective July 1, 2014, Dr. Chattopadhyay joins U of T Materials Science & Engineering as its newest assistant professor.
Recruited from Hatch, a world-wide resource engineering firm, Dr. Chattopadhyay brings his years of expertise as a global lead in metallurgical process simulation to U of T where he will apply his industrial experience to address environmental impact during metals production along with quality enhancements in existing and new processes.
Dr. Chattopadhyay received his undergraduate degree from Jadavapur University in India, and subsequently his master's and PhD from McGill University in Montréal. He is a licenced professional engineer in Ontario.
"The development of sustainable methods to process and produce metals is vital to Canada's environment and economy. Human advancement relies greatly on the production of new technologies that all depend of the availability of quality metals," says Professor Chattopadhyay. "I'm delighted to bring my simulation and modelling expertise to collaborate with some of the best minds in the country and to train our next generation of top-calibre materials engineers."
"Kinnor brings a wealth of expertise in the area of process and extractive metallurgy that is critical to maintaining our position as one of the top materials science and engineering departments in the world," says Professor Jun Nogami, Chair of the Department of Materials Science & Engineering. "His passion and enthusiasm for solving problems in this area will foster great collaborations among our faculty and inspire our students to become leaders in sustainability."