MSE alumnus and MIT professor Donald R. Sadoway makes the prestigious TIME 100 list of the world's top leaders and icons for 2012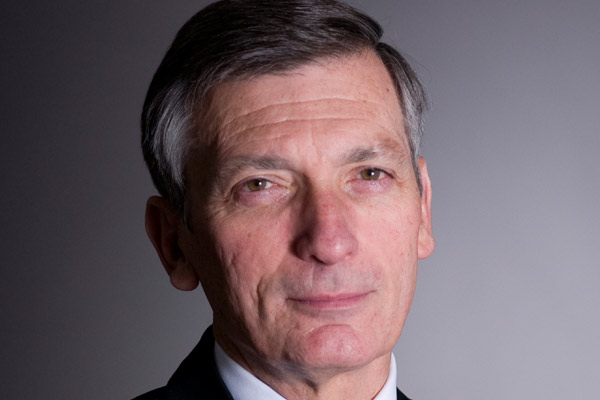 Photo: MSE alumnus and MIT professor Donald R. Sadoway
April 23, 2012
U of T Engineering alumnus and Massachusetts Institute of Technology (MIT) Professor Donald R. Sadoway (EngSci 7T2, MSE MASc 7T3, PhD 7T7) has been named one of Time magazine's 100 Most Influential People in the World for 2012.
Sadoway, a three-time alumnus of U of T, from the Division of Engineering Science (EngSci) and the Department of Materials Science & Engineering (MSE),  is currently the John F. Elliott Professor of Materials Chemistry in the Department of Materials Science & Engineering at MIT.
He is renowned for his instruction of 3.091: Introduction to Solid-State Chemistry, a first-year undergraduate course at MIT. The combination of his teaching methodology and his unique lecture style has made the course one of the largest and most sought-after classes.
The popularity of this course has even reached outside MIT – Microsoft CEO Bill Gates was quoted in the Seattle Post-Intelligencer, " … everybody should watch chemistry lectures – they're far better than you think. Don Sadoway, MIT – best chemistry lessons anywhere. Unbelievable."
Dr. Sadoway is also one of the world's foremost researchers in the area of materials engineering for energy-storage technologies. In a recent online TED chalk-talk that has logged more than 380,000 views, he spoke about "The Missing Link to Renewable Energy," describing how renewable energy resources can be made more viable for grid-level use through high-capacity batteries, built at low cost.
Using a combination of molten salt and liquid metal, Dr. Sadoway and two of his students have built these cost-effective, grid-level batteries and spun-off the Liquid Metals Battery Corporation (LMBC) through the support of fans like Bill Gates.
What's more, his influence can be seen beyond his technological expertise. "In a battery, I strive to maximize electrical potential," he said, during his TED2012: Full Spectrum talk. "When mentoring, I strive to maximize human potential."
As a proud alumnus and active supporter of U of T Engineering, he served on the Board of Advisors for the U of T Department of Materials Science & Engineering from 1998 to 2002, under the leadership of past Chair, Professor Doug Perovic. In 2010, he was the inaugural speaker for the annual MSE Winegard Visiting Lectureship, where he spoke about "New Materials Engineering and the Path to Sustainability."
"On behalf of the Faculty, I would like to extend my warmest congratulations to Dr. Sadoway on this exemplary recognition," said Acting Dean Yu-Ling Cheng. "I am delighted that Dr. Sadoway has been recognized for his influential work as an engineer and educator. We are proud that he is one of our many outstanding, world-class U of T Engineering alumni."