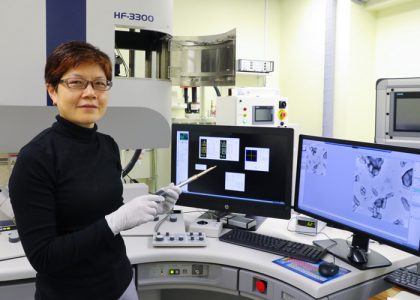 Professor Jane Howe uses her expertise in electron microscopy to study materials that could advance renewable energy, such as those used to make lithium-ion batteries.
Before joining U of T Engineering as an Associate Professor this month, Howe spent nearly 20 years in industry, working on advanced materials and imaging methods, including at the U.S. Department of Energy's Oak Ridge National Laboratory and at Hitachi High-Technologies in Canada and America.
Read full article here.