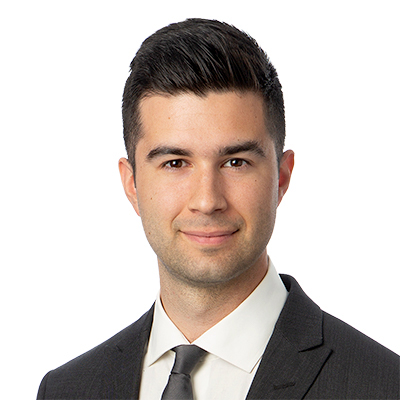 Chris Tranquada | MSE 1T1
Project Engineer, MEA Forensic Engineers and Scientists
---
Chris Tranquada is a Project Engineer at MEA Forensic Engineers and Scientists and has been at the firm since 2015.  MEA Forensic provides engineering consulting and expert witness services for clients in the legal and insurance industries. It was established in 1982, and has 3 offices in North America: Toronto, Vancouver, and Los Angeles.
As a Project Engineer with MEA Forensic's Failure Analysis team, Chris is responsible for conducting technical investigations of mechanical and materials failures related to product, property, transportation and equipment losses. He's been involved in over 500 technical investigations, including consumer product failures, plumbing leaks, fuel oil escapes, wheel separations and fires.
Chris received his Bachelor of Applied Science in Materials Science and Engineering from the University of Toronto in 2011 with a minor in Bioengineering. He received an International Student Essay Award from the Canadian Standards Association (2003), the U of T Fellowship Award Scholarship (2011), NSERC Discovery Grant Award Scholarship (2011) and was a Dean's List recipient in 2009, 2010 and 2011. His third-year MSE thesis project was completed at Mount Sinai Hospital, where he studied the effect of advanced glycation end-products on cortical bone yield toughness under the supervision of Dr. Marc Grynpas and Dr. Thomas Willett.
He completed a Masters of Applied Science at U of T in 2013, under Professor Uwe Erb. His thesis titled 'Evolution and Environmental Degradation of Superhydrophobic Aspen and Black Locust Leaf Surfaces' focused on testing and extensive SEM evaluation of tiny micro- and nano-scale water-repelling features found in certain tree leaves that replicate the lotus effect, exhibiting extreme non-wetting and self-cleaning phenomenon. This research has broader applications in specialized coatings and surfaces. During his post-graduate studies, he also worked as a teaching assistant.
Before joining MEA Forensic, he was a Research Engineer/Physicist (EIT) at Sunnybrook Research Institute, aiding in design changes and testing for MRI guided High-Intensity Focused Ultrasound (HIFU) piezoelectric phased array transducers under clinical development for non-invasive thermal ablation of cancer (bone metastases) and uterine fibroids.
Chris values professional development and continuous learning. He is a technical committee member of the Nano Standards Council of Canada Mirror Committee since 2013, a Certified Fire and Explosion Investigator through the National Association of Fire Investigators since 2016, a licensed Professional Engineer (P.Eng) in the province of Ontario since 2019, and a Level 1 X-Ray Fluorescence Certified Operator through Natural Resources of Canada since 2020.
In his spare time, Chris enjoys riding his motorcycle, being a dad and staying active through cycling, weight training, running and playing sports such as basketball, baseball and soccer.