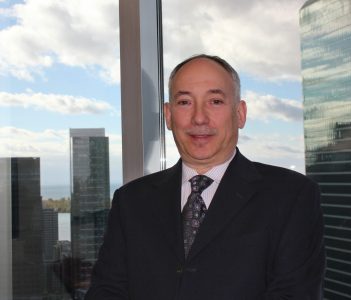 Nathan Stubina | PEng, FCIM
VP Technology, Sherrit International Corporation
---
Nathan Stubina joined Sherritt International as VP Technologies in November 2018.  Prior to that, he was Managing Director of Innovation for McEwen Mining.  With 30 years of international industrial experience, Nathan also worked at various major mining companies including Barrick Gold Corp., Noranda Inc. and Falconbridge Ltd.
Nathan holds a Ph.D., in Metallurgy and Materials from the University of Toronto and a B. Eng. in Mining and Metallurgical Engineering from McGill University.
Nathan is currently a member of the Association of Professional Engineers of Ontario (PEO), and was VP International of the CIM.  He is a Past-President of MetSoc (Metallurgy & Materials Society of the CIM), a certified Six Sigma Master Black Belt and a member of the Lassonde Institute of Mining's Advisory Committee at the University of Toronto.
Nathan was named a Fellow of the CIM in 2012 and a CIM Distinguished Lecturer in 2019.