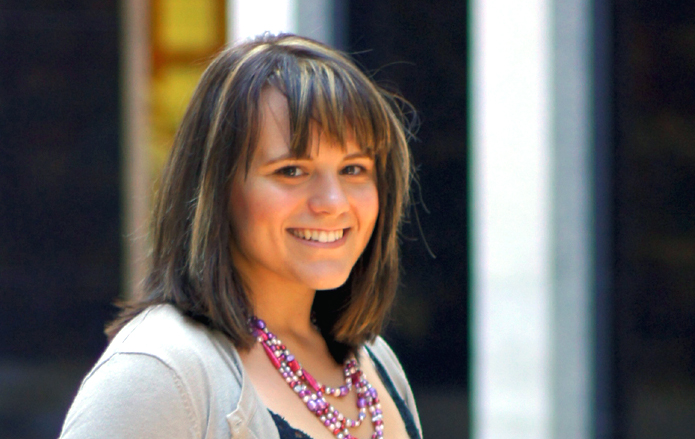 Diana Mollicone | MSE 1T0, MEng, PEng, PPD (Level I)
Applications Engineer, IPEX USA LLC
Chair, MSE Club (2009-2010)
Vice-Chair, MSE Club (2008-2009)
Diana Mollicone is an applications engineer at IPEX. Her expertise and experience includes the provision of technical leadership in the design, development and installation of thermoplastic process piping materials and systems for municipal, industrial and electrical applications.
Prior to joining IPEX, Diana spent two-and-a-half years in the engineering, procurement and construction management (EPCM) industry working at SNC-Lavalin as a piping engineer for mineral processing plants. Particularly, Diana was involved with the VAULT project – a $1.5-billion joint venture between SNC-Lavalin and PCL Construction in Vanscoy, Saskatchewan to expand a global potash supplier's annual production by 50%.
Diana was extensively involved with student life during her time at U of T. She served as vice-chair of MSE Club in her third year of undergraduate studies and then chair in her fourth year. Her contributions to the student body included working with the department administration to make significant improvements to common room facilities. She also led event planning of the annual MSE dinner dances.
Diana received her Bachelor of Applied Science (BASc) in Materials Engineering from U of T in 2010 and her master's in mechanical engineering from Ryerson University in 2012. She is a licenced professional engineer (PEng) in the province of Ontario and a certified Level 1 Professional Piping Designer (PPD).