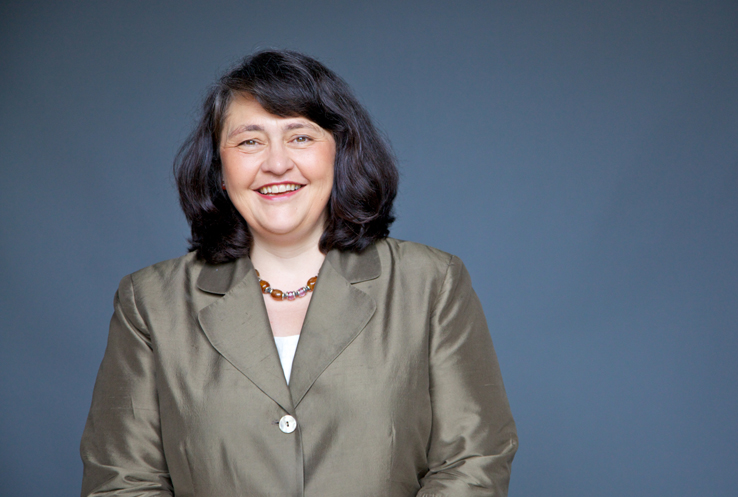 Nicole Martin | MMS 7T9, MEng, PEng
Senior Director, Corporate Ratings Group (Utilities), Standard & Poor's
---
Nicole Martin is the Senior Director of the Corporate Ratings Group at Standard & Poor's in Toronto. She is responsible for leading a team of credit analysts covering the Canadian energy sector – including debt issuers involved in the oil and gas, mid-stream, power generation and regulated utility sectors.
Prior to joining Standard & Poor's, Ms. Martin acquired a thorough understanding of the Canadian utility sector and ongoing global electricity market restructuring during her 20 years in the industry. The breadth of her experience includes research, design and construction, operations, finance, and strategic planning in a variety of capacities. Her extensive credentials include employment at a major Canadian integrated utility as well as for a large transmission company. She has provided global consulting services to utilities in Hungary, Thailand, and Korea. Just prior to joining Standard & Poor's in 2002, Ms. Martin was a Performance Management Consultant for an Ontario-based electricity distribution company.
"Don't live your life believing that your degree defines, or confines you. An engineering degree helps to open most doors."
Ms. Martin received her Bachelor of Applied Science (BASc) degree in metallurgy and materials science (now Materials Science & Engineering) from the University of Toronto in 1979 and her Master of Engineering degree (Materials Science) from McMaster University in 1982. She has been a registered professional engineer in the Province of Ontario since 1983.
Nicole's advice to prospective and current students: "Don't live your life believing that your degree defines, or confines you. An engineering degree helps to open most doors."
---
Read more about Nicole in Impact, Vol. II 2012, "Women of MSE: Generations of Trailblazers."