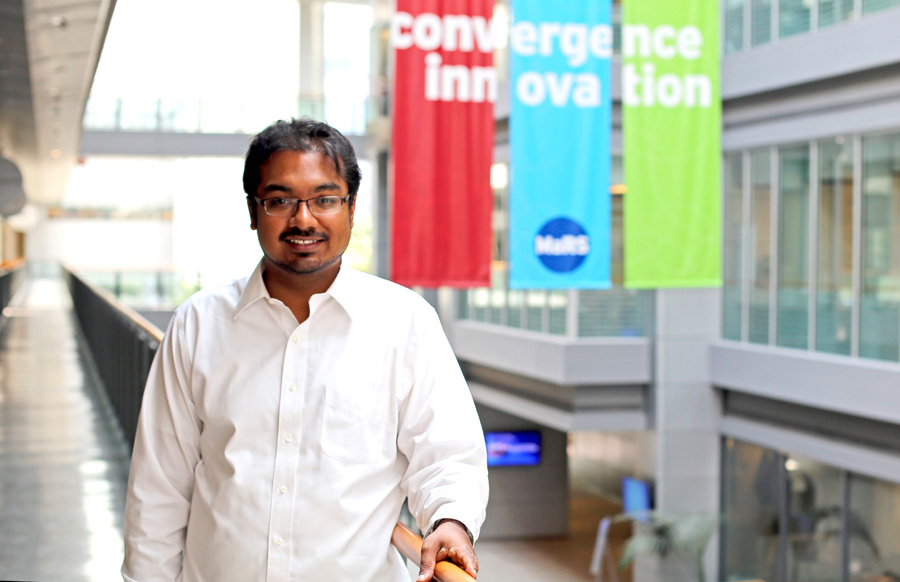 Dr. Ibraheem Khan | MSE 0T5, MASc, PhD
Co-founder, President & CEO, Smarter Alloys
Dr. Ibraheem Khan is the president and chief executive officer of Smarter Alloys, a Waterloo-based company he co-founded to commercialize his doctoral thesis and co-invention of the Multiple Memory Material (MMM). His patented technology enables shape memory alloys (SMAs) to become smarter, lighter, more reliable and capable in a range of commercial and industrial applications.
Dr. Khan completed his master's and doctoral degrees at the Centre for Advanced Materials Joining in the Department of Mechanical & Mechatronics Engineering at the University of Waterloo. He has an extensive publication record – over 30 refereed journal publications, two book chapters and more than 10 conference proceedings. Dr. Khan also has a proven success rate when it comes to financing for research and development – he has been involved with successfully securing over $5 million from a range of industrial and government programs. He has won a number of awards for his research and teaching efforts, including the University of Waterloo's Paul Niessen-Cominco Award for excellence in research leadership and the Alexander Graham Bell Canada Graduate Scholarship.
Dr. Khan received his Bachelor of Applied Science (BASc) in Materials Engineering from the University of Toronto in 2005. In 2012, he returned to U of T MSE for two years as a post-doctoral fellow in Professor Keryn Lian's Flexible Energy & Electronics Laboratory.