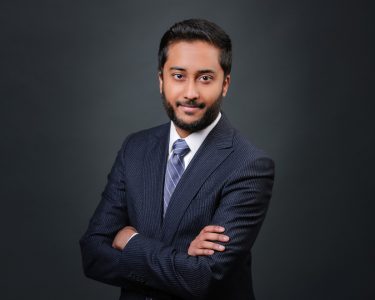 Harish Iyer | MSE 1T1
---
Harish Iyer is a Product Manager at Seal For Life Industries, which provides products and solutions based on advanced material science and engineering technologies. Harish's responsibilities are the direct management of a portfolio of products which are designed for corrosion and mechanical protection of oil, gas and water pipelines and infrastructure around the world. He conducts product reviews, evaluates market outlook, provides technical services and solutions to global teams and customers, manages product performance programs, and supports in new product development suitable for global markets. He joined the company as a Global Project Manager when it was a division of Shawcor Ltd., and directly managed contract execution, customer management, and product delivery for key pipeline projects in the Eastern Hemisphere.
Prior to joining the energy sector, he spent five years at Tenova as a Senior Engineer where he provided expertise and consultation in steelmaking. He applied his skillset at steel mills around the world in engineering equipment commissioning, HMI & SCADA programming and process control implementation, process analysis, and optimization of the steelmaking process. He managed and executed key projects for steelmakers focused on efficiency, safety and environment that continue to save millions of dollars each year. During his employment, Harish had the opportunity to travel and has worked with clients in Canada, USA, Mexico, Argentina, Italy, France, Germany, Romania, and Japan.
He also worked as an Engineer at Vale, a Base Metals company and was involved in multi-disciplinary projects within the Technology Development Group. He was directly involved in start-up of pilot projects, equipment commissioning, operations, and metallurgical analysis.
During his time at the University of Toronto, Harish was actively involved with student life as a member and eventually leader in the MSE Club, Leaders of Tomorrow, and Material Advantage Student Chapter.
Harish received his Bachelor of Applied Sciences (BASc) in Materials Engineering from the U of T in 2011. He is a licensed Professional Engineer (P.Eng) in the province of Ontario, and a certified Project Management Professional (PMP).