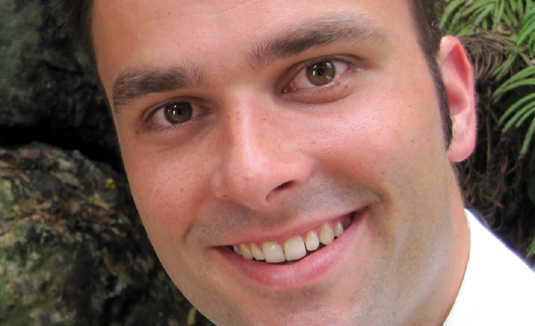 Dr. Ryan Gilliam | MSE 0T4, PhD 0T8
Chief Executive Officer, Chemetry &  Calera Corporation
---
Alumnus Dr. Ryan Gilliam is currently the Chief Executive Officer at Calera Corporation. Located in California, USA, Calera's core business is dedicated to developing materials technology to convert carbon dioxide into beneficial reuse products and devising more energy-efficient production methods for industrial chemicals. Specifically, Dr. Gilliam leads the research and business development for Calera's chemicals platform, which focuses on novel electrochemistry and catalysis technologies for the production of industrial chemicals through lower energy routes.
Dr. Gilliam founded Chemetry, originally as a research division within Calera Corporation, in 2008. Through Chemetry, Dr. Gilliam seeks to redefine how commodity chemicals are made through taking a new look at an old industry.
Dr. Gilliam received his PhD specializing in catalysis and electrochemistry under the supervision of Professor Steven J. Thorpe and Professor Donald W. Kirk (ChemE) in 2008. He holds 10 peer reviewed publications and is an inventor on thirteen US Patents and an additional 27 foreign patents pertaining to Calera's and Chemetry's work.