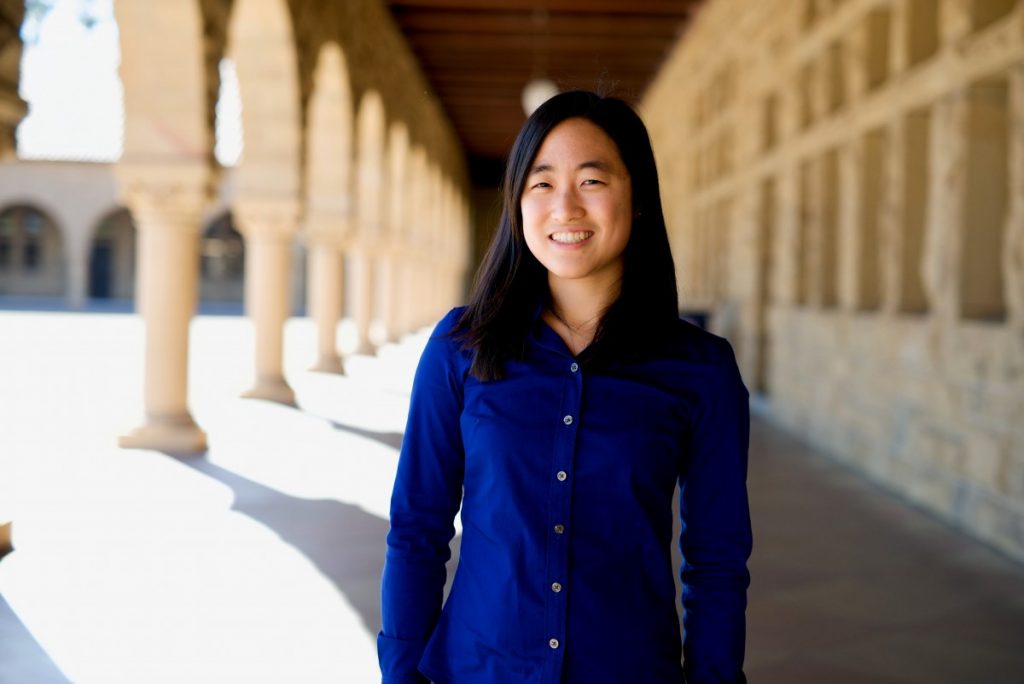 Colleen
Fenrich
 | MSE 1T2
R&D Engineer, PsiQuantum
---
Dr. Colleen (Shang) Fenrich is a Research and Development Engineer at the Silicon Valley startup PsiQuantum in Palo Alto, California. PsiQuantum is working towards building the world's first general purpose quantum computer using silicon photonics with experts in quantum physics, photonics, semiconductor manufacturing, system architecture and more.
Prior to joining PsiQuantum, Colleen obtained her Ph.D. at Stanford University under Dr. James Harris. Her dissertation explored the potential of strain engineering Group IV semiconductors to enable on-chip lasers for optical interconnects. Her graduate experience involved topics such as semiconductor epitaxy, strain engineering, semiconductor nanofabrication, and photonics testing. In addition to her research, Colleen was also active in many mentorship programs and teaching assistantships including courses on nanomaterials synthesis and characterization, rate processes in materials, and thin film and interface microanalysis. During her time at Stanford, Colleen held the NSERC Postgraduate Doctoral Scholarship as well as the Stanford Center at Peking University Pre-Doctoral Fellowship.
Colleen received her BASc. in Materials Science and Engineering from U of T in 2012, where she received the W.S. Wilson Medal and the Centennial Thesis Award. She completed her M.Sc. (2015) and Ph.D. (2018) in Materials Science and Engineering from Stanford University.