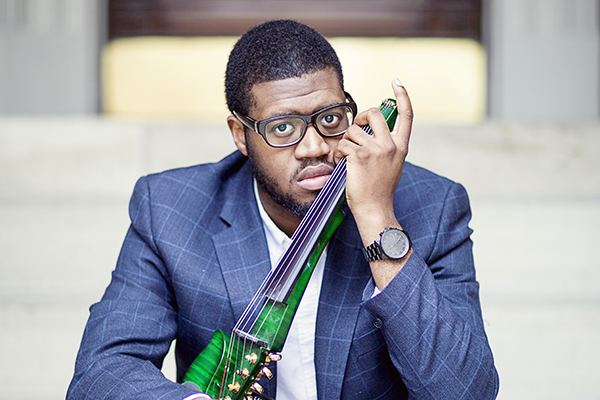 ---
---
Described as a modern-day polymath, Andrew Nathaniel Forde is a notable, award-winning Canadian engineer, entrepreneur, philanthropist and violinist. Efficacious by nature, Andrew continues to successfully apply technology to empower both people and organizations that drive humanity forward. He is determined to leave an insightful and important impact on the world, yielding long term positive gain for future generations.
Andrew has over 10 years of technology industry experience solving complex, operational problems in markets across North America and Europe.
Currently he is an Associate Partner at IBM and has built a specialized and successful management consulting practice based on his ethos that clients deserve to be wowed by elegant, forward-looking solutions that can meaningfully translate untapped resources with engineering frameworks, mathematics, and tools into the world of business problems. 
In parallel to Andrew's career, he is pursuing his PhD from the University of Toronto in Engineering, Industrial Engineering and Data Sciences. He has been published in scientific journals and business literature and continues to contribute new research on quantitative innovation, decision making under ambiguity, information sciences and classification models. Andrew was also the recipient of the Mathematics of Information Technology and Complex Systems Fellowship Award, presented by the Government of Canada in 2014.
Andrew has extended his past corporate and academic contributions, to play an active role in the community with his philanthropic initiatives. As a participant in a variety of Science, Engineering, Technology & Mathematics (STEM)- related programs, Andrew founded the Forde Polymath Award in 2014 through his foundation. The purpose of the Forde Foundation is to put the spotlight on students who are often overlooked. This scholarship at the University of Toronto is for engineering students who excel outside of the classroom and contribute to their African & Caribbean communities.
Adept at multi-tasking, Forde has the unique ability to productively engage in several major projects at the same time. His musical journey began at the age of three when he got exposed to the violin watching the Boston Philharmonic perform. He got his own instrument at the age of four and has never looked back. Andrew has performed for Presidents Bill Clinton and George W. Bush, performed with Justin Bieber, Sting and Pitbull, and has composed for various films & commercial projects. His unique style and interpretation of classical music brought him to Koerner Hall in Toronto in 2018 where he presented his "Idea's of North"; an adaptation of Glenn Goulds original "Idea of North" for a sold-out concert of 1,000 people. This went on to tour globally.
In his elemental role as a researcher and engineer, Andrew continues to successfully apply technology in order to empower both people and organizations. His philanthropic ties to the world and passion for excellence is driven by the desire to help people live their best, most complete lives