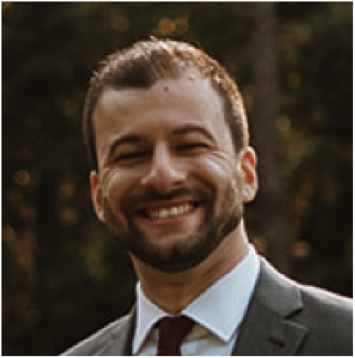 Alexander Di Ilio | MSE BASc 1T2+PEY, MBA, P. Eng., PMP
Project Advisor, Application Policy & Conservation, Applications, Ontario Energy Board
---
Alexander Di Ilio is a Project Advisor at the Ontario Energy Board (OEB), which is the independent regulator of the natural gas and electricity sectors in the Province of Ontario. In his role, Alexander is responsible for managing conservation-related rate applications, specifically, natural gas demand-side management, federal carbon pricing, and electricity conservation demand management. He interfaces with representatives from various natural gas and electricity utilities and government-appointed Commissioners at the OEB to ensure that the natural gas and electricity rates that Ontarians pay are in line with established regulations and policies.
Prior to joining the OEB, Alexander spent eight years at Ontario Power Generation (OPG) in various engineering and management roles. He was responsible for providing technical input and support to the day-to-day operations of the Pickering and Darlington nuclear generating stations. This included both providing engineering advice and directing the activities of a group of program engineers. Alexander also represented OPG on a research and development forum at the CANDU Owners Group.
Alexander was selected as part of the Energy Council of Canada's Young Energy Professional 2021 cohort.
Alexander received his Bachelor of Applied Science (BASc) in Materials Science and Engineering from U of T in 2013, and his Masters of Business Administration (MBA) from Ryerson University's Ted Rogers School of Management in 2020. He is a licensed Professional Engineer (P. Eng.) in the province of Ontario, and a certified Project Management Professional (PMP).