MSE Annual Buckyball 2022
March 18, 2022 @ 6:00 pm
$80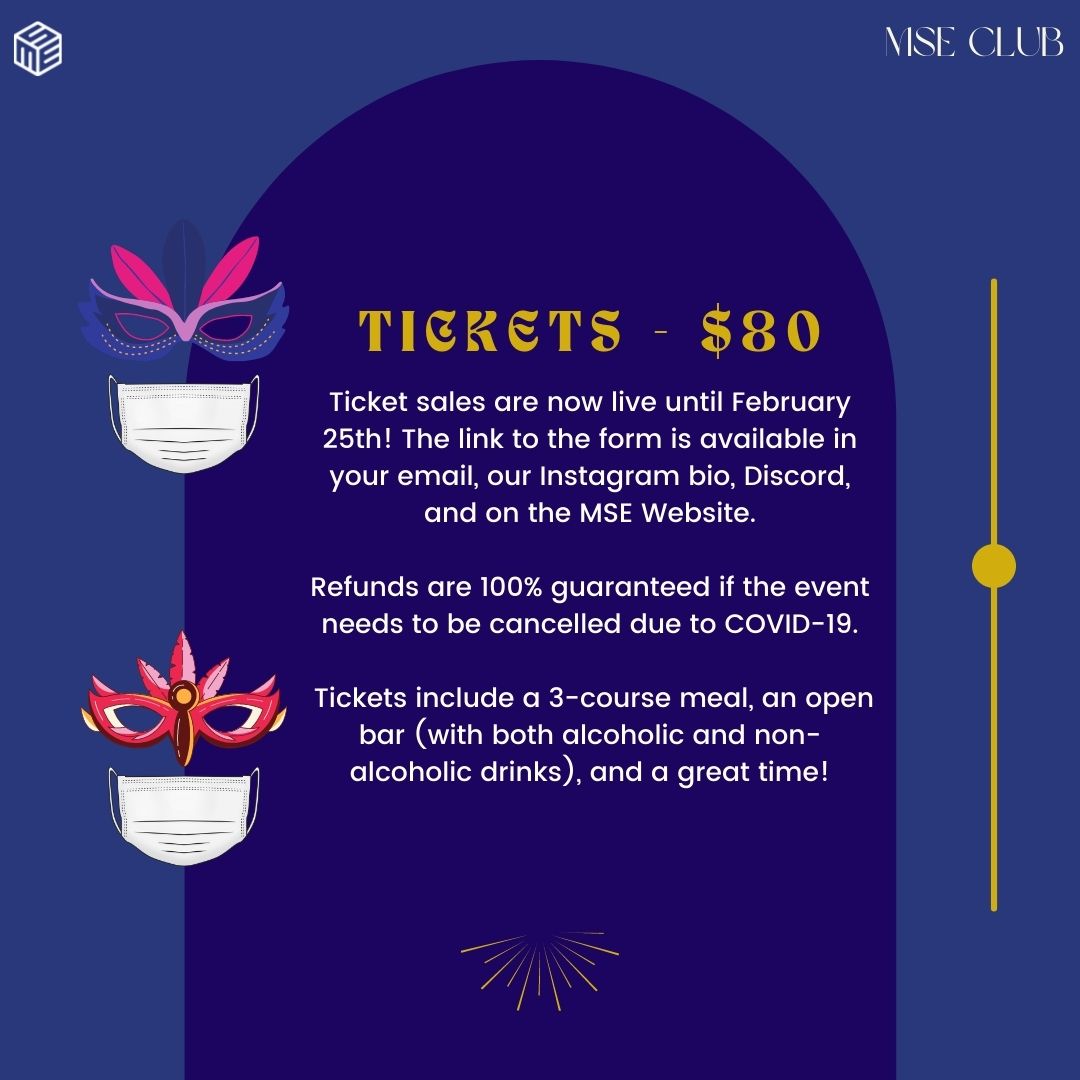 Hello hello MSEs!
We've got an incoming Buckyball Announcement! MSE Club's annual dinner dance is set for March 18th from 6:00PM-1:00AM at Eglinton Grand, near Eglinton Station. With a theme of Mask-Querade, tickets include a 3-course meal, an open bar (with both alcoholic and non-alcoholic drinks), and a great time!
Ticket sales have now begun, and will be open until February 25th! Tickets are $80 per person, and the link to the ticket purchase form as well as the table seating form can be accessed through this email, our Instagram bio, on Discord, and on the MSE website, all of which are linked below.
Ticket Purchase Form: https://forms.gle/k34G2jzi2RyBnkCW9
Website: https://mse.skule.ca
Refunds are 100% guaranteed if the event is cancelled due to COVID-19. Stay tuned for more details and updates. We hope to see you all there! 🎭💃🏻🕺🏼
As always, feel free to ask questions by emailing mse@g.skule.ca, shooting us a DM on Instagram, or asking in our Questions channels on Discord.
Happy Mask-Querading,
MSE Club