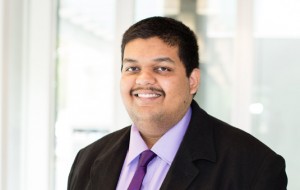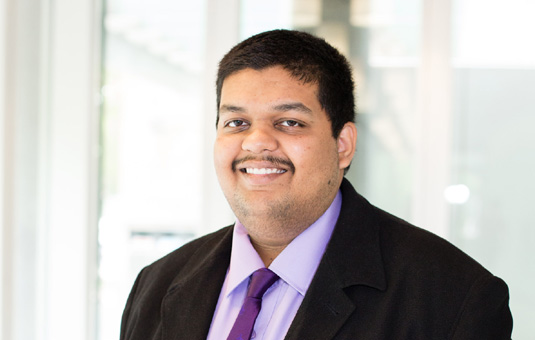 Kinnor Chattopadhyay | BEng (Jadavpur), MEng (McGill), PhD (McGill), PEng
Associate Professor & Dean's Catalyst Professor
AIST Foundation Steel Professor
Office: EA 201
T: 416.978.6267
E: kinnor.chattopadhyay@utoronto.ca
Research Group: Process Metallurgy Research Labs
---
Related News & Features
Honours and Awards
TMS Light Meals Division, Aluminum Reduction Technology Best Paper Subject Award, 2018.
METSOC, Pyrometallurgy Section Best Paper Award, 2017
AIST Kent D. Peaslee Junior Faculty Award, 2016
CIM METSOC Brimacombe Award, 2016
Professional Memberships
Professional Engineers Ontario
Association for Iron and Steel Technology (AIST)
Indian Institute of Metals (IIM) – Life Member
Canadian Institute of Metallurgy, Mining and Petroleum (CIM)
Iron and Steel Institute of Japan (ISIJ)
TMS
Research Areas
The Process Metallurgy and Modelling Group focuses on physical and mathematical modelling of metallurgical process for  designing new processes, better understanding of existing process, operational improvements, and to perform 'what if' and 'root cause' analyses of problems. Fundamentals of metallurgical thermodynamics, transport phenomena and CFD modelling are applied to simulate real industrial processes.
Topics of Interest
Fluid flow, heat transfer, and thermodynamics
Steelmaking and casting
Ferroalloy production and refining
Transport phenomena in metallurgical reactors and furnaces
Integration between thermodynamics and transport phenomena
Knowledge cross pollination between ferrous, non ferrous and light metal processes
Air emissions from metallurgical furnaces
Integrated Modelling Solutions (Data Driven Modelling +ANN +Thermodynamic Modelling +Computational Fluid Dynamics)
Courses taught
MSE 202- Thermodynamics I
MSE 455- Process Simulation and Computer Design
MSE 437/MSE1037 – Process metallurgy of Iron and Steel
Select Publications
Book Chapter
Contributor of four subchapters in Volume 2., Chapter 4, Metallurgical Process Technology- Treatise in Process Metallurgy, Elsevier Publications, Editor in chief, Prof Seshadri Seetharaman, KTH, Sweden, 2012
Contributor of chapter " Mn emissions from Steelmaking" in Dangerous Emissions in Iron and Steelmaking Plants, Springer Publications, Editor in chief, Prof Pasquale Cavaliere , University of Salento, Italy, 2015
Journals
Borrmann, S., Halbauer, L., Buchwalder, A., Chattopadhyay, K., Saenko, I., Schwarze, R., Biermann, H., Kratzsch, C. and Guthrie, R. (2018), "Electron Beam Welding of CrMnNi-Steels: CFD-modeling with temperature sensitive thermophysical properties", International Journal of Heat and Mass Transfer, 139, 442-455
Ma, A., Chatterjee, S. and Chattopadhyay, K. (2018), "Ensemble prediction of tundish open eyes using artificial neural networks", ISIJ International, ISIJINT-2018-637
Mukherjee, S., Kavalsky, L., Chattopadhyay, K. and Singh, C. V. (2018), "adsorption and diffusion of lithium polysulfides over blue phosphorene for Li-S batteries", Nanoscale, 10,45, 21335-21352
Asad, A., Haustein, M., Chattopadhyay, K., Aneziris, C., and Schwarze, R. (2018), "Numerical assessment of a filtration experiment influenced by microscale carbon monoxide bubbles arising in steel melt", JOM, 70 (12), 2927-2933
Mukherjee, A. and Chattopadhyay, K. (2018), "Digital transformation and the new economics of steel", Steel Times International, 42 (4), 27-31.
Alvin Ma, Sina Mostaghel, Kinnor Chattopadhyay "Development of an Artificial Neural Network to Predict Sulphide Capacities of CaO-SiO2-Al2O3-MgO Slag System" Accepted ISIJ International, 2016
Conference Publications
Asgarian, A., Heinrich, M., Chattopadhyay, K. and Bussmann, M., "Computational modelling of water sprays in molten metal atomization process", In: Proceedings of EUROPM 2018, 14 – 18 October 2018, Bilbao, Spain.
Asgarian, A., Alicandri, R., Chattopadhyay, K. and Bussmann, M., "Initial development of an industrial tool to model water atomization of metals", In: Proceedings of WORLDPM2018, Sep. 16-20, 2018, Beijing, China.
Li, N., Gao, L. and Chattopadhyay, K., "Migration behavior of fluorides in spent potlining during vacuum distillation method", In: Proceedings of Light Metals 2019: Aluminum Reduction Technology in 2019 TMS Annual Meeting & Exhibition, San Antonio, TX, USA
Mambakkam, V., Alicandri, R. and Chattopadhyay, K., "SPL as a carbon injection source in an EAF: A process study", In: Proceedings of Light Metals 2019: Aluminum Reduction Technology in 2019 TMS Annual Meeting & Exhibition, San Antonio, TX, USA
Konar, B., Li, D., Leung, J., Sengupta, J. and Chattopadhyay, K., "Tundish Open Eye formation: Integrated troubleshooting using computational modeling, physical modeling, and plant trials", In: Proceedings of AISTech 2019 The Iron & Steel Technology Conference and Exposition, Pittsburgh, PA,USA
Konar, B., Li, D. and Chattopadhyay, K., "Demystifying the CC mold at University of Toronto: The first full-scale mold water model in North-American academia", In: Proceedings of AISTech 2019 The Iron & Steel Technology Conference and Exposition, Pittsburgh, PA, USA