You are a Product—Develop and Sell Yourself Diligently
What do your customers want? Where are the market trends headed? Get tips on how to identify your intersection of interests through reflection and analysis of data. Gain insight on how to build your competitive advantage through strategic skills development, experience and customer relations.
About the speaker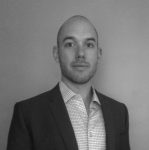 Tomas Ronis, MSE 0T8+PEY, Rotman MBA '13
Operations Manager, Architech
Tomas Ronis completed his undergraduate degree in materials engineering in 2009 with a PEY term at Integran Technologies. His early career was spent in a materials engineering capacity developing and commercializing applications for specialized coatings.
He then completed his MBA at the U of T Rotman School of Business in 2013 and subsequently combined his engineering background with a newfound love for finance at two major materials related companies, Barrick Gold and ShawCor. More recently, Tomas has made a switch to the tech sector where he provides operations efficiency consulting for a software development company called Architech.
---
Lunch will be provided by the MSE Graduate Students' Association. All are welcome.